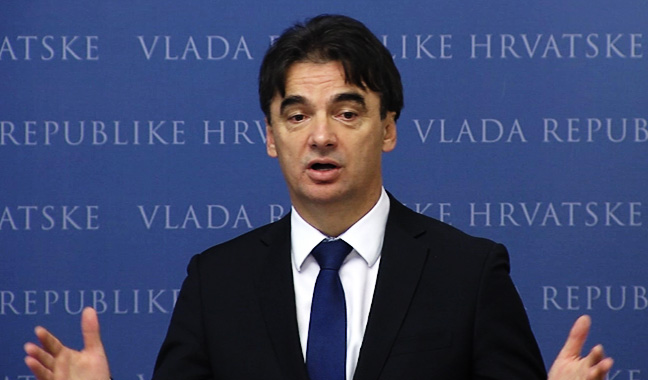 Zagreb, January 7, 2015/ Independent Balkan News Agency
By Marija Avramovic
Deputy Prime Minister Branko Grcic welcomed savings made in the state budget for 2014, which resulted in about 3 billion kuna (390 million euro) lower deficit and said that in this election year they did not plan on buying votes, as is usually done.
"We have achieved an important goal, the deficit is brought back within planned limits and we are on the way to, when elements of the general government deficit are added, enter into the framework of the defined budget deficit with the EU. We enter 2015 relaxed, so we may continue to tidy up public finances", Grcic noted last night for Croatian radio television.
Grcic also strongly attacked the former Croatian democratic union (HDZ) government, as well as city mayors, for raising local taxes, which annulled the positive effects of government's mini tax reform.
Minister of Regional Development and EU Funds demanded from the opposition an apology regarding the criticism of the futile use of EU funds, while simultaneously announcing a quick start of the procedure for amnesty of the over-indebted citizens.
Earlier this week, Finance Minister Boris Lalovac reported that the state budget deficit for 2014, according to preliminary data from the Ministry and the national calculation methodology, reached 12.8 billion kuna which represents 3.8% of GDP and is much lower than expected.
The expected deficit according to the budget revision done in December last year was 15.6 billion kuna.
"This year we will finally begin to show all the results of the three-year hard work of this government. Key macroeconomic data show a positive trend. The biggest problem of the Croatian economy is the construction sector that keeps the GDP close to zero. It is important to change the structure: trade, rent- seeking economy, based on the real-estate bubble, begins to grow into an industrial and tourism oriented economy", Grcic concluded.