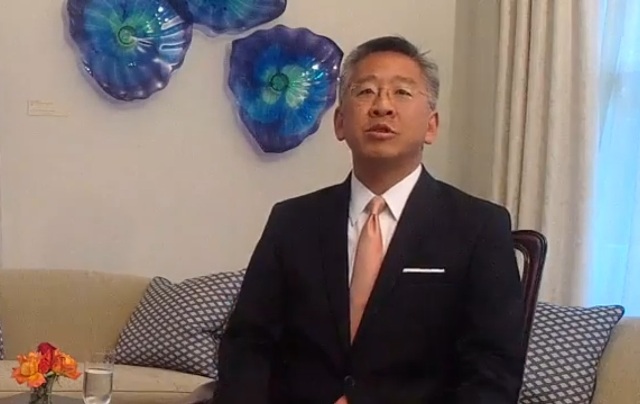 The US ambassador said that he hopes that Albanians will fight for free elections
Tirana, 3 November 2016/Independent Balkan News Agency
The US ambassador to Albania, Donald Lu gives zero points to several ministers of the government led by the left wing prime minister, Edi Rama.
In a Q&A session with the public, Mr. Lu mentioned several arguments, where among others, there was the performance of the current government and the next parliamentary elections which are scheduled to take place in June 2017.
Speaking on the government, Mr. Lu said that "I would give maximum points to several ministers of this government, but to several others, I would give zero points". As a diplomat, Mr. Lu was careful not to mention names.
"This government is doing important reforms, but some members of the government are disappointing the Albanian citizens and are not meeting expectations", he continued.
Mr. Lu didn't say which minister deserved maximum points and which one deserved zero points: "I believe that this must be discovered by the Albanian public, investigative journalists and civil society. As an American diplomat, I must also be careful".
The US ambassador also spoke of the elections. He said that the US government favors neither socialists, nor democrats or SMI: "I would like to be clear: we are committed to do our job. In my case, this job is to represent Americans and have relations with a wide spectrum of political parties in support of the American interests".
He said that the USA will be active to see "what changes will prevent votes from being bought; what changes will prevent intimidation from criminals in the poll centers and any kind of abuses that we have seen in the recent years".
Lu said that "we're very committed for this", adding that "We're allocating important sources to this and we hope that Albanians will fight for these free elections".