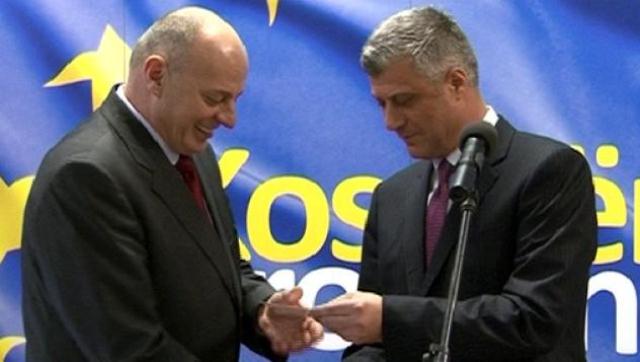 Pristina, September 9, 2013
Ministers and MPs who have run in the local government elections, will preserve their posts should they not win in the communes where they have run. Although they are convinced on the victory, the Minister of Commerce, Mimoza Kusari-Lila is the only one to have resigned.
Candidate of PDK for Pristina, Agim Ceku has declared that he will not abandon the post of the Minister of Kosovo Security Forces.
"You will see how I will manage, as I'm certain that I shall neglect neither the ministry, nor the campaign", declared Ceku.
Meanwhile, the Minister of Commerce and Industry, Mimoza Kusari-Lila says that the government is getting ready to replace her. "We're talking about the persons that may replace me. Prime Minister Thaci will come up with nominations before the electoral process", said she.
LDK lawmaker, Lutfi Haziri who's running for mayor of Gjilan has not explained as to whether he will resign or not.
Meanwhile, AAK lawmaker, Donika Kada-Bujupi said that the law enables her to preserve the post should she not win. /ibna/