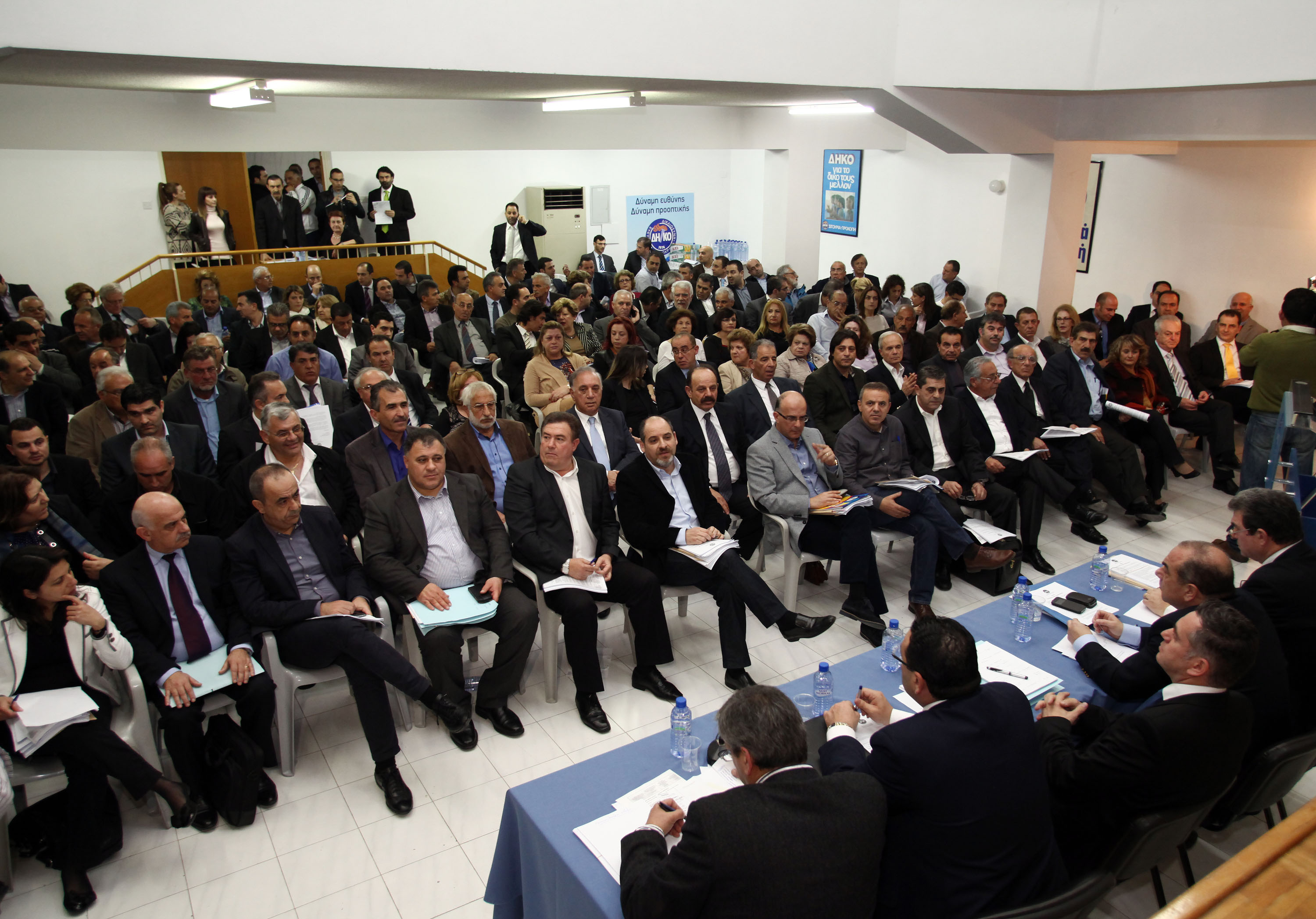 By Kyriacos Kyriacou – Nicosia
Three ministers of the Cyprus government resigned from Democratic Party (DIKO) on Monday. During the day, Central Bank Governor also resigned from his duties.
Regarding the Central Bank Governor Panicos Demetriades, he departs after two years in office due to an investigation launched into his dealings with a consultancy firm. His resignation has been accepted by President Nicos Anastasiades.
According to information he will be replaced by Auditor-general Chrystalla Georghadji, without any official confirmation yet.
Ministers leave DIKO
Earlier in the same day, Defence Minister Fotis Fotiou, Education Minister Kyriacos Kenevezos, Health Minister Petros Petrides said that they had suspended their active membership in the Centrist Democratic (DIKO) party over differences with the leadership.
DIKO decided last Wednesday to leave the government coalition over disagreements with President Nicos Anastasiades concerning the terms included in the joint declaration, signed by Anastasiades and Turkish leader Dervis Eroglou for the resumption of the peace talks to unify divided Cyprus (since Turkish invasion in 1974). Nicolas Papadopoulos had warned President Nicos Anastasiades that he will leave the government coalition if the President goes through with his plan to recommence peace talks based on the joint declaration. The vote was 97 for and 81 against the proposal for exiting the government. There were no abstentions.
The Central Committee of DIKO, which concluded a marathon meeting with a vote, decided to call on the four Ministers-appointed after proposed by DIKO- and the three Presidents of semi-governmental organizations representing the party to step down.
Regarding the fourth Minister of DIKO, Minister of Energy, Commerce, Industry and Tourism Yiorgos Lakkotrypis, the party has recently stated that re-appointing him would not be a problem for former coalition partners DIKO but re-appointing all four ministers of the party would be considered a provocation.