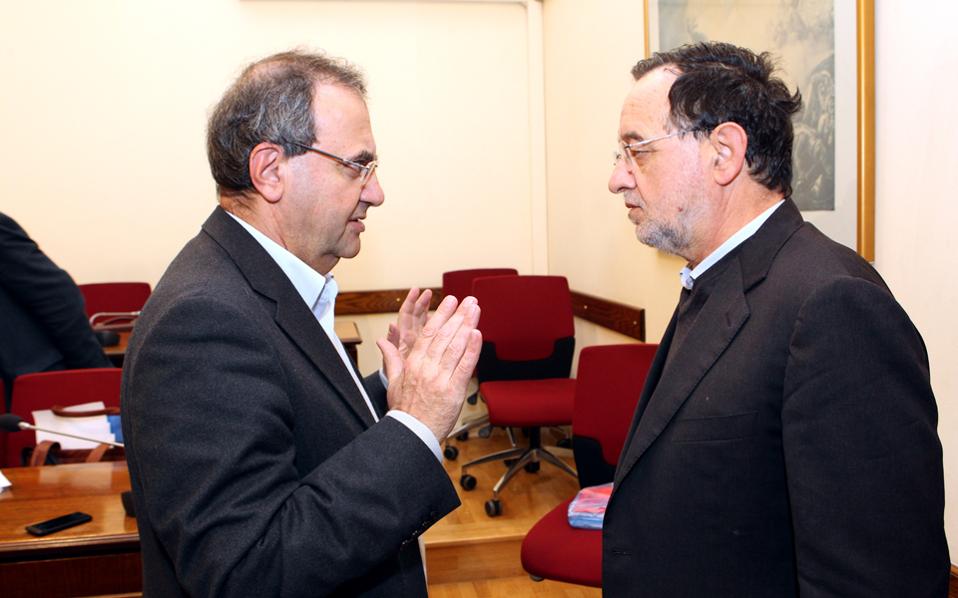 Athens, June 5, 2015/ Independent Balkan News Agency
By Spiros Sideris
Strong reactions have caused to ministers and members of SYRIZA the draft proposals for the agreement between Greece and creditors that was handed over Wednesday to the Greek prime minister by Jean-Claude Juncker.
Stratoulis: There are alternatives
As "disgraceful and despicable" described from the Step of the House the agreement the lenders are trying to impose on Greece, the Deputy Minister for Social Insurance, Dimitris Stratoulis.
"Their demands are audacious and provocatory. The country will not be lost if the lenders do not back down. It has possibilities and alternatives and democratic ways for the people to have their say. There are alternatives which cost less than signing such a shameful and despicable agreement", Stratoulis said in reply to PASOK MP Vassilis Kegkeroglou.
Lafazanis: No to a VAT increase in the PPC
Vertically negative to a VAT increase in energy appears the minister of Productive Reconstruction, Environment and Energy, Panagiotis Lafazanis speaking to the Committee on Production and Trade of the House, saying that "there is no room for an increase of the VAT on energy".
He stressed that "there is no room for increasing the electricity bill through the VAT". As he noted, any agreement the government will reach with the Institutions, would be compatible with our program and will not entail new burdens on citizens.
Phillis: No backing down to lenders
Message to the lenders that the government will not withdraw from its positions with creditors sent the parliamentary spokesman of SYRIZA, Nikos Filis, talking to the Austrian newspaper "Der Standaard".
He points out that there may be some small changes to pensions and underlines that the pension reform is essential and should start in autumn.
The MP of SYRIZA says the restoration of collective bargaining between employers and workers and restoring collective agreements should proceed and for this reason there is cooperation of Athens with the ILO.