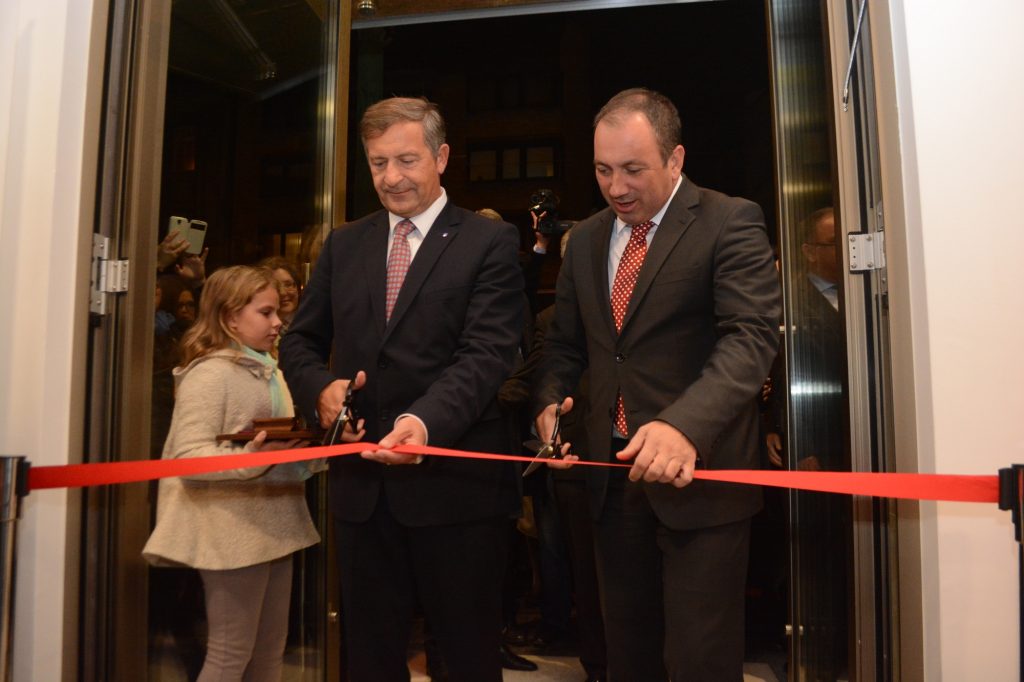 Sarajevo, October 12, 2016/Independent Balkan News Agency
By Hari Stefanatos
On the 20th anniversary of the opening of the Slovenian embassy in Bosnia and Herzegovina, Foreign Minister Erjavec and his Bosnian-Herzegovinian counterpart, Igor Crnadak, opened the embassy's new premises.
"It is my great pleasure to open the new premises of the Slovenian diplomatic mission in Sarajevo in this anniversary year," said Minister Erjavec at the opening ceremony, and by way of introduction, traced the path Slovenia has traversed in the past quarter of a century, attaining all its goals for Euro-Atlantic integration. As attested by current economic indicators, it has risen stronger from the recent global financial crisis, and better prepared for future challenges.
"Indeed, economic cooperation is the cornerstone of relations between Slovenia and Bosnia and Herzegovina," emphasised the Minister, explaining that bilateral trade amounts to just short of a billion euros. "The fact that over a hundred Slovenian companies provide jobs for about 15,000 people from Bosnia and Herzegovina is a testament to the economic links between our two countries," he added.
He applauded the mutual cooperation in numerous other areas, including culture, arts, and education, and expressed satisfaction with the reinstatement of a successful Slovene language course at the University of Sarajevo. "I am confident that the new embassy's premises will be the mark of additional élan, proof of our commitment to Bosnia and Herzegovina's progress and a sign of excellent cooperation between our two countries," concluded Minister Erjavec.
In his address, Minister Crnadak underlined the importance of the new premises in further strengthening bilateral ties, thanked Slovenia for supporting his country's Euro-Atlantic integration, and expressed hope that Bosnia and Herzegovina would soon be able to find a permanent solution for its embassy in Ljubljana.
Minister Erjavec's visit to Sarajevo coincided with the opening of the exhibition Legacy Stories, which was first mounted in June in Ljubljana to mark the 15th anniversary of the signing of the Agreement on Succession Issues. The exhibition will also be travelling to other former Yugoslav countries.
Photo: mzz.gov.si