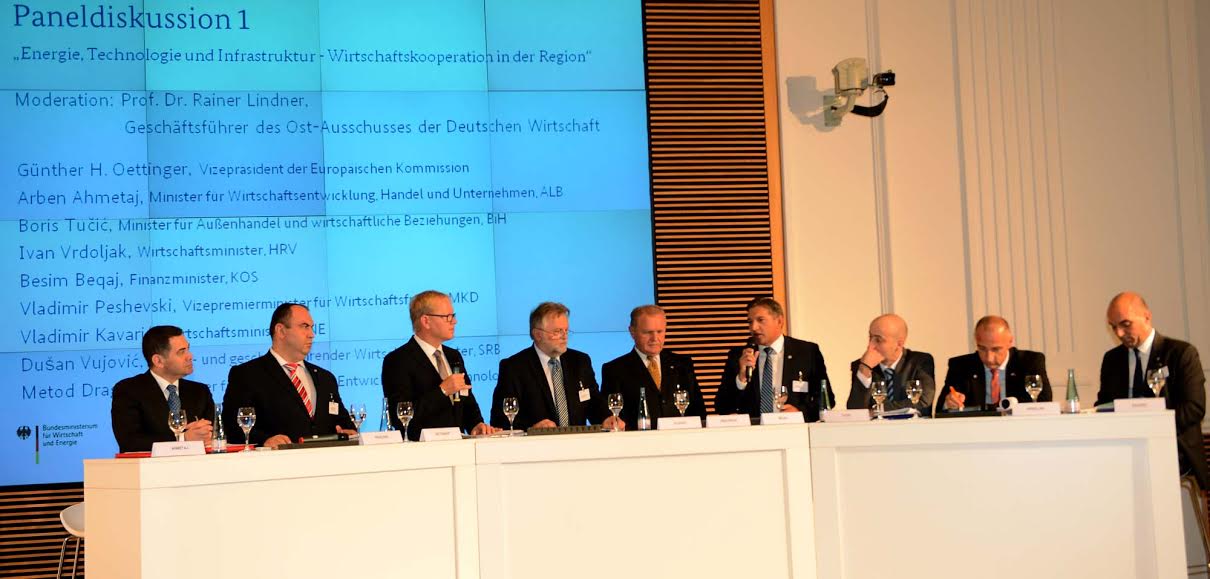 Skopje, August 29, 2014/Independent Balkan News Agency
By Naser Pajaziti
FYROM's ministers for economic affairs have praised yesterday's Berlin Summit with West Balkan countries, which focused on development, economy and a regional common market.
Balkan countries must be more unified, more coordinated in their economies and they must come up with a joint strategy in order to be more attractive as a market. This was the conclusion that came out of the discussion of the ministers of economies of West Balkan countries, in the framework of the German-EU-West Balkan Summit, which also saw the participation of the minister of Economy of FYROM, Bekim Neziri and deputy prime minister for economic affairs, Vladimir Pesevski.
Minister Neziri praised this meeting, emphasizing the regional economic cooperation. According to him, among the priorities that the country has in the economic aspect is also the completion of two strategic road junctions, Corridor 10 and Corridor 8.
"We're expecting to be connected with Kosovo through the road segment from Skopje to Bllaca. This will indirectly link us to Serbia. This road, would also directly link us to Albania. The road will also directly link us to Albania. The idea is for the countries to be linked in order to contribute in attracting foreign investments", declared minister Neziri.
Deputy prime minister for economic affairs, Vladimir Pesevski declared that Skopje has used this meeting to promote the country as a destination for investments, focusing on energy, which was also the topic of the first session of the economic conference.
"We're completing our infrastructural projects and in this aspect, we're doing more than the other countries of the region. Besides road links, we have also planned and drafted a strategy to be connected through a pipeline with several neighboring countries. We will also be the first country which will complete its part of Corridor 10 and I can say that we're one of the few countries building three highways. This will be an example which must be praised", declared Pesevski.
Present in the Berlin conference were also prime minister Nikola Gruevski and Foreign minister Nikola Popovski. /ibna/