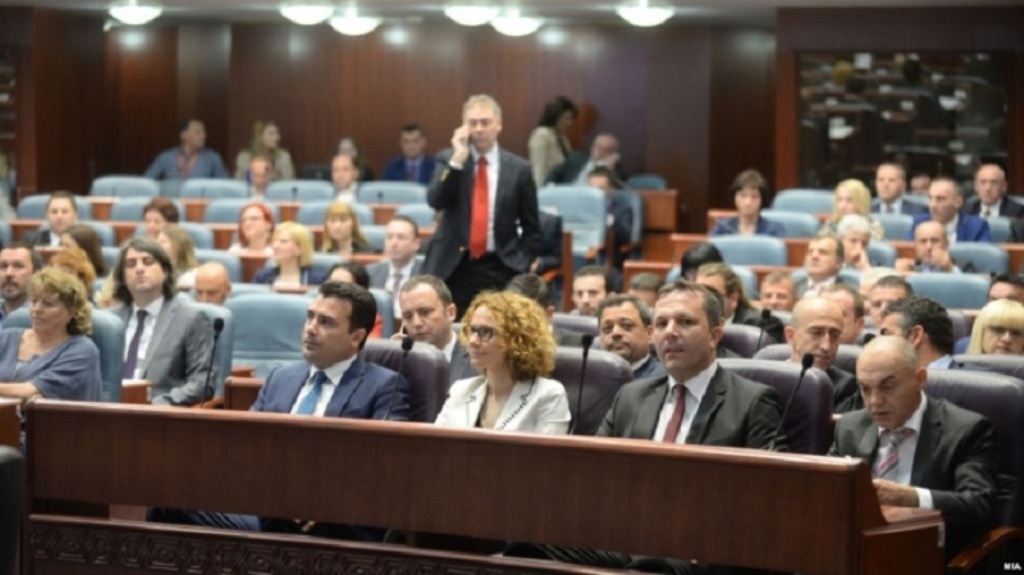 The ministers of the new government have been summoned by MPs of the opposition party, VMRO-DPMNE, to answer MPs' questions regarding the performance of the government in these first 100 days in office. But Parliament rejected last night the motion to summon the Foreign Minister, Nikola Dimitrov.
VMRO-DPMNE's MP, Antonio Milososki said that Dimitrov signed the agreement with neighboring Bulgaria, while according to him, this agreement favored Bulgaria and harmed FYROM.
"By signing this agreement, Republic of Macedonia didn't uphold its interests. Well done to the Bulgarian government for upholding its own interests", Milososki said.
Meanwhile, he accused minister Dimitrov of not appointing Aleksandar Nikolovski as ambassador in Brussels, although, according to him, he has met all the criteria.
Meanwhile, in his reply to the motion issued by MPs, minister Dimitrov said that the signing of the agreement for good neighboring relations between FYROM and Bulgaria aims at addressing pending issues and contests between the two countries.
"We're engaged in continuing and strengthening the positive climate that exist between the two countries. Another strategic goal for the Republic of Macedonia is the advancement of the relations with Greece", Dimitrov said.
Speaking on the name contest, he said that this is a long-term and complex issue, which requires an adequate approach.
Meanwhile, today's parliament session will continue with questions and answers of other ministers of the cabinet. /balkaneu.com/