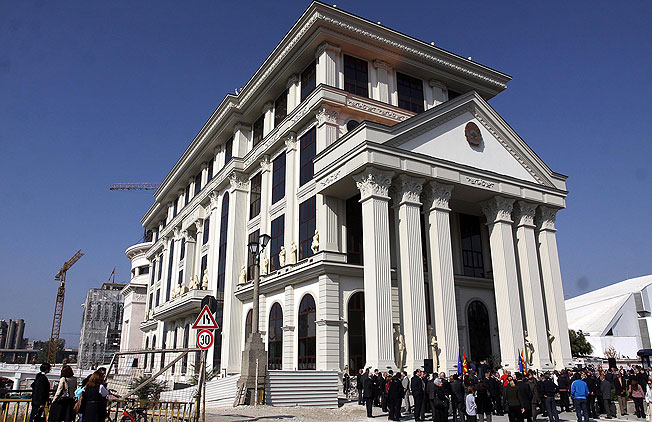 Skopje, June 18, 2013
The meeting of the Partnership Commission USA-Adriatic Charter ministers will take place today in Skopje.
This meeting which is hosted by FYR Macedonia, marks the 10th anniversary of the endorsement of the Adriatic Charter which promotes peace, cooperation and security in the Balkan region.
Present in this meeting will be foreign ministers and high political representatives from the Adriatic Charter member countries: FYROM, Croatia, Montenegro, Bosnia and Herzegovina along with the vice US Secretary of State, Philip Reeker. The foreign ministers of Kosovo and Serbia participate in this meeting in the quality of observers.
This activity will discuss projected activities based on the action plan of FYR Macedonian chairmanship, the modalities for strengthening cooperation between the Adriatic Charter member countries  ahead of the NATO Summit and the commitment to offer contribution in the peacekeeping missions led by the Alliance.
The incentive and cooperation in the domain of defense in the framework of the Adriatic Charter-A3 was launched in September of 2003 between Albania, Croatia and FYR Macedonia. /ibna/