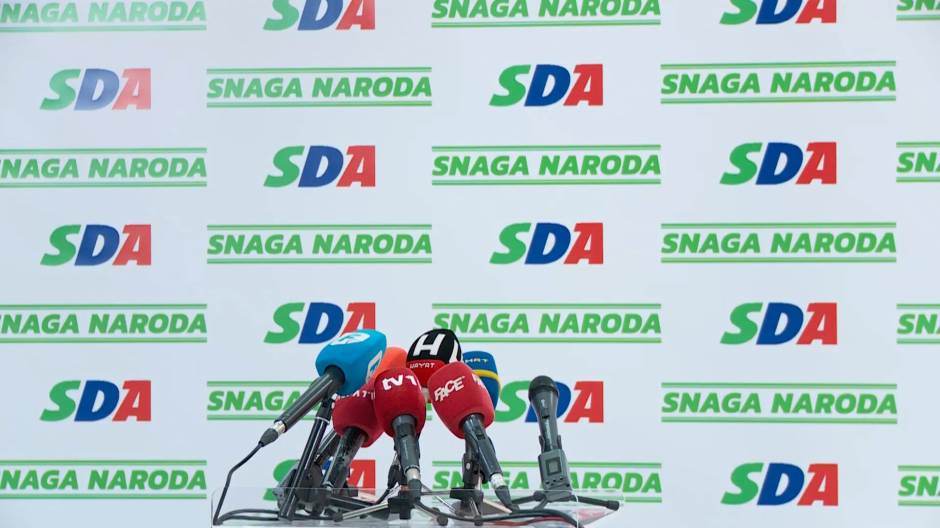 The biggest Bosniak party in BiH, Party of the Democratic Action (SDA), consider that Serbia's Defence Minister Aleksandar Vulin made an "aggressive statement on the sovereignty and territorial integrity of Bosnia and Herzegovina" on the gathering in honour of BiH Serb writer, Petar Kočić, on Sunday at Manjača Mountain, near Banja Luka.
Vulin said that Republika Srpska (RS) "might not have an army but that the Serb people do." "Vulin would obviously like to say that the Army of the Republic of Serbia is also the army of Serbs in Bosnia and Herzegovina, intentionally ignoring the fact that the state and not the peoples have armies," SDA said in a press release.
The party stresses that the Armed Forces of Bosnia and Herzegovina is the army of all peoples in the country, including Serbs. Such words might threaten the stability of the entire region, the SDA said.
Speaking at a traditional event Vulin said that Republika Srpska might not have an army but that the Serb people do.
"As long as Serbia is led by Aleksandar Vučić, Republika Srpska will be guarded and shall be given assistance…You cannot have the national issue of Albanians solved without solving the national issue of Serbs," said Vulin, the minister of the ruling SNS party in Serbia.
Vulin has said that Serbia will invest in Republika Srpska, not because it has an obligation to Dayton but because it needs to, and because it is also important for Serbia to keep Srpska safe, stable and developed.
According to him, if the Serbs are peaceful, stable and secure, the Balkans will be the same.
"Unfortunately, we are witnesses of the mentioning of the 'Greater Albania' projects, and once again, there is an attempt to create this great evil. I tell the whole world that if they close their eyes and remain silent, they should be aware of their responsibility for the evil that will come from this project", Vulin said.
Serb member of the BiH Presidency and leader of the biggest Serb party in BiH, Alliance of the Independent Social Democrats (SNSD), Milorad Dodik, said that the border between the two countries is unnatural.
"Nobody has ever managed to create a border with Serbia, not even the one on the Drina River which is formal but we don't see it. Every time I pass it, I feel discomfort because it is there. I will keep on dreaming the dream of all of you that this border will not exist one day," Dodik said addressing the people at the event./ibna