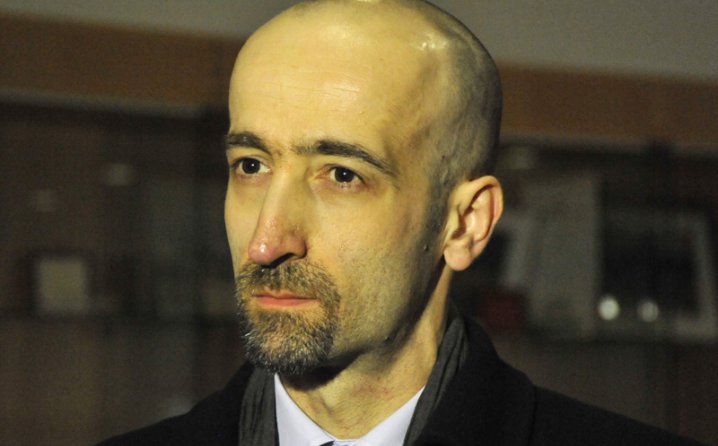 Sarajevo, January 22, 2015/ Independent Balkan News Agency
By Mladen Dragojlovic
Minister of Foreign Trade and Economic Relations in BiH Council of ministers, Boris Tucic (photo), resigned on Thursday because of his disagreement with the decision to sell weapon and military equipment to Ukraine.
In the press release, Tucic confirmed this information and added that the main reason for his resignation is the disagreement with certain state institutions that are involves in the process of issuing permits for foreign trade of arms and military equipment by BiH, which just partially respect laws and international obligations.
"They directly jeopardize BiH's relations with some of most important foreign trade partners and investors in BiH", Tucic explained.
He added that after appeals on BiH Presidency members to reconsider this decisions were not successful, he decided to resign from the position of minister. Tucic said that he didn't want to be involved in activities which will result in catastrophic consequences for BiH and its entities, which were ignored.
Tucic also says in the press release that he hopes his act will point on the need to ensure a higher level of responsibility of all institutions involved in foreign trade of weapon and military equipment. That, as he said, will ensure more quality and more intensive development of one of the most perspective industrial sector in the state.
Tucic's resignation was announced by the leader of the Alliance of Independent Social Democrats, Milorad Dodik. This party delegated Tucic on the position of minister and he is a member of this party.
"The reason is that the minister did not want to allow weapons, more specifically ammunition, to be sold to Ukraine. We presented our position earlier and it remains principled, so I think this resignation is an ethical act and I stand in complete solidarity with it, said Dodik on the press conference in Banja Luka.
He added that Tucic didn't want to agree to arms sales from BiH to Ukraine, and was guided by the principle of not taking part in deliveries of arms to a country at war with Russia.
"Russia has clearly said what it thinks about those deliveries, and that it would not be good for Bosnia, that is, the RS, to take part in it", said Dodik.
He emphasized that "those who gained power on state level" can now decide on that, while his party will maintain the principled position against selling arms to a war zone.