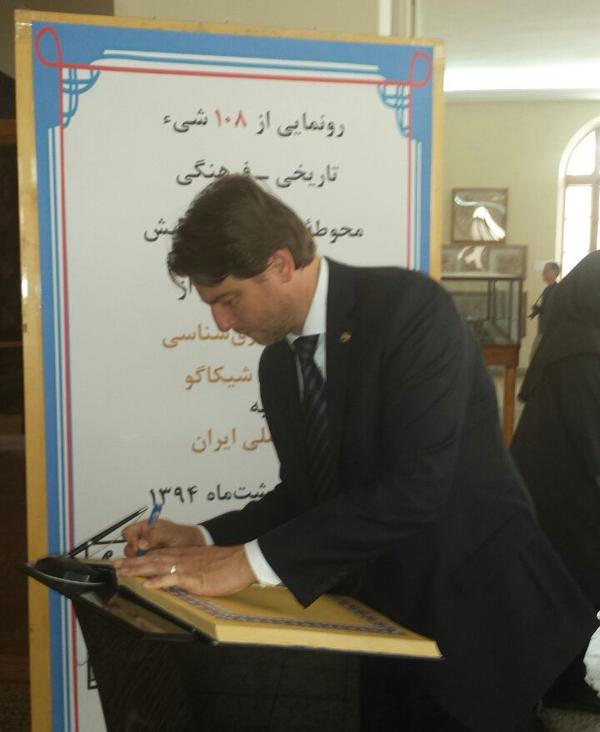 Zagreb, May 6, 2015/ Independent Balkan News Agency
By Marija Avramovic
Minister of Tourism Darko Lorencin met in Tehran with Vice President of Iran and President of the Iran's cultural heritage, arts and crafts and tourism organization Masoud Soltanifar during his official visit to Iran.
Lorencin also met with representatives of tourist agencies interested in Croatia and the heads of the Iranian airline Mahan Air, with whom he had the first talks on launching a direct air line between Croatia and Iran, reported the Ministry of Tourism on Wednesday.
He stressed that Croatia was changing the country's image which is solely tied to the Mediterranean, the sun and the sea, and how he wanted to change this perception by potential clients, emphasizing other assets such as diversity, culture, beautiful nature, active holiday and friendly hosts.
During his meetings with the Iranian hosts Lorencin also reported that in Croatia halal is getting increasingly important, which is actually becoming the standard in more and more Croatian hotels.
He stressed that Croatia had recognized the potential and possibilities of halal tourism, and it also has an advantage because Croatia is one of the few EU countries which has officially registered the halal standard.
The Iranian delegacy introduced Lorencin with Iran's potential for eco-tourism, health and cultural tourism, although most tourists come to Iran because of the holidays and pilgrimages.
In recent years, earnings from tourism in Iran was about a billion dollars a year, while the tourism sector generates about 1.8% of jobs, but the Iranians plan to invest 31 billion dollars in the tourism sector and expect an increase in the number of arrivals to 20 million per year.
According to the ministry's statement, Vice President of Iran Masoud Soltanifar, at whose invitation Lorencin visited Iran, confirmed he would be attending the centenary session of the Executive Council of the World Tourism Organization in Rovinj in late May.