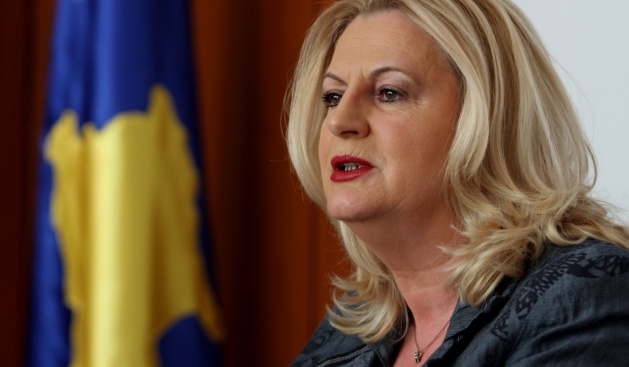 Pristina, 16 October 2015/Independent Balkan News Agency
By Elton Tota
In August this year, Kosovo and Serbia agreed on removing the "Peace Park" on 15 October.
But the EU, as the authority responsible for the implementation of the agreement, has demanded at least another 48 years for the works to start and in order to give an opportunity to the communes of Southern and Northern Mitrovica to find an accord during this time on administrative borders.
Minister for Dialogue, Edita Tahiri believes that there is no time to delay the start of works, in spite of the stance of mayor Goran Rakic.
"There is no need to postpone things, just because an official of the Northern Commune has not yet decided whether to accept or not the cadastral areas", Tahiri said.
Under EU supervision, Kosovo's and Serbia's technical teams agreed at the end of July 2014 to revitalize Iber river bridge and for this revitalization to start that year.
September was violated as a deadline by the Serb side and the barricade ended up in the table of talks in Brussels, between Isa Mustafa and Aleksandar Vucic. Both prime ministers agreed that the Peace Park should be removed by 15 October.
Commenting on the deadlines, Tahiri said that she's disappointed with Brussels and any other postponements which may occur after 48 hours, may cause unrest.
Tahiri hasn't talked about the steps that the government of Kosovo will take if the barricade is not removed based on the deadline that the international community issued yesterday.
As a sign of disgruntlement toward authorities of Kosovo, following police operation to take control of the border crossing points of Bernjak and Jarinja in 2011, parallel structures in the north had installed a barricade of gravel on the Iber river bridge.
The obstacle which had been on the bridge for 3 years, was removed in the early hours of June 18, but it was replaced in the afternoon. Tens of Serbs, in the presence of the mayor of Northern Mitrovica, Goran Rakic and Minister for Kosovo in the Serb government, Marko Djuric, installed concrete vases and decorative woods to make the barricade functional again. /ibna/