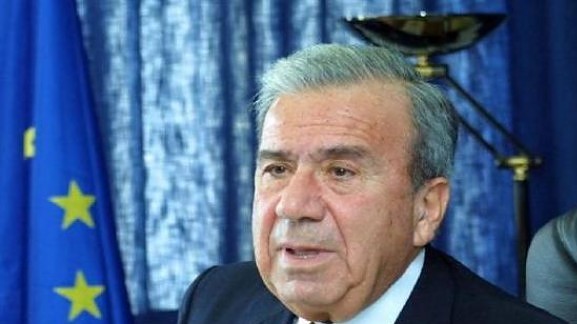 By Christos T. Panagopoulos
Dinos Mihailides, Cypriot former Minister of the Interior and his son, Michael, presented themselves at their own will in front of Limassol's Regional Court on Tuesday, after an arrest warrant had been published, according to a CNA's telegram.
Both of them denied their extraction in Greece, in order to give full explanations about their involvement in the case of Greek former Minister, Akis Tsohatzopoulos's illegally-earned rewards through money laundering.
As mentioned by the same source, their lawyers rejected the prosecution's extraction appeal, but it's the Regional Court which will have taken the final decision by July 18th. In case that the verdict will be negative, they will be set free under restrictive measures.
Mihailides and his son face charges for legalizing crime products, which were committed between 10/9/1997 and 20/7/2001.
Source: CNA
You may also read:
"Arrest warrant against former Minister Mihailides must be executed"