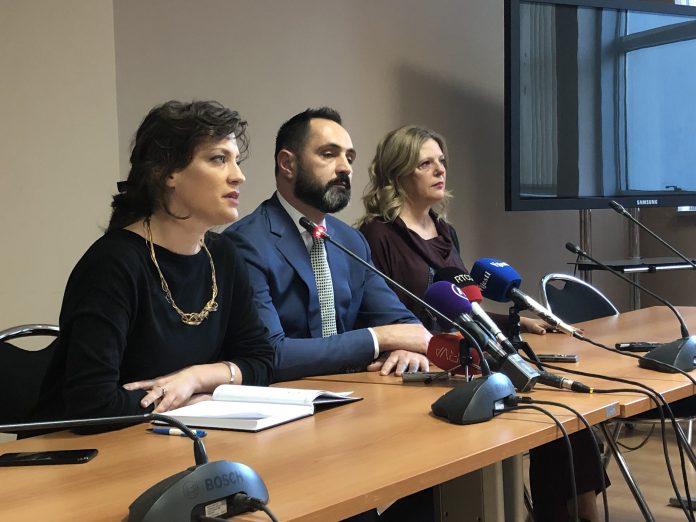 Sustainable Development and Tourism Minister Pavle Radulović has resigned from the post after a video was released last night showing two inspectors allegedly taking bribes from a local businessman.
"Due to the fact that this was done by someone who is employed by this ministry, regardless of the fact that he is an inspector and is completely independent at his job, as well as the fact that we did not succeed, although we struggled to eradicate this type of behavior, I decided to resign, which I did today with a letter to the Prime Minister," he said.
"I do not know if there is a Montenegrin citizen who pays taxes and who did not have a hard time watching the video last night," Radulović added, urging the prosecution and police, as well as all relevant authorities, to examine each allegation in detail.
"What we saw last night, unfortunately, confirmed some of the information we have been hearing as rumours for some time," Radulović said.
According to him, construction inspectors Vladan Juretić and Zoran Bošković were suspended this morning pending completion of the investigation.
Radulović said that they had tried to prosecute one of the two inspectors earlier through disciplinary proceedings.
Asked if he thought anyone else in the Ministry should be held accountable, Radulović replied that everyone was obliged to assess their eventual responsibility.
"If you ask me specifically about my colleague Rina Ivančević, her position as acting director will expire soon, and I am sure she has no intention of continuing to do the job after what we saw last night," Radulović said.
He pointed out that he did not resign because of the inspector, but because the incident accured in the department he headed.
"It was my duty to prevent this kind of incident. We need to be serious. I've seen enough and I don't want anyone to identify me with anything like this. My professional code does not allow me to stay in the same institution with such persons", Radulović said.
He added that he believes in the institutions of Montenegro and that there are many people in the Inspection Service who do their job honestly./ibna