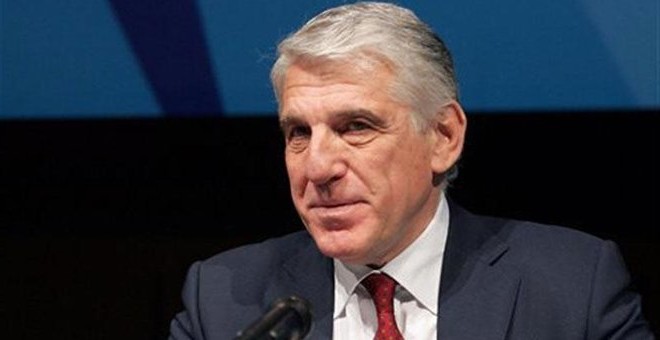 By Spiros Sideris – Athens
The referral of the former minister Yannis Papantoniou and his wife Stavroula Kourakou to the Three-Member Appeals Court to stand trial for their "Asset Means Declaration", was proposed by the prosecutor Athanasia Vlachou.
Her proposal on the Judicial Council concerns a felony committed by the couple in relation to the deposition identified in the Lagarde list, totaling EUR 1.3 million.
The prosecutor asked that the couple be tried, because in the period 2009-2010 the former minister had not stated his "Asset Means Declaration". The final decision will be taken by the Judicial Council of the Court of Appeals.
The prosecutor has, however, suggested the maintenance of the restrictive conditions imposed on them in their apology last April.
Meanwhile, in November begins the Papantoniou couple trial also for inaccurate "Asset Means Declaration", but for the period prior to 2009, when it was a misdemeanor.