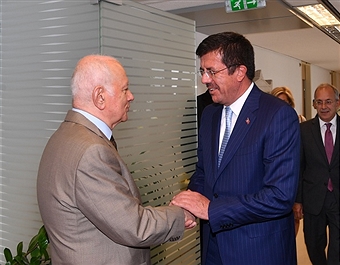 Dimitris Papadimitriou, the Greek minister of Economy and Development will attend the Economic Forum of the Aegean in Izmir organised between the 25 and 26 of October. He will be accompanied by Elias Athanasiou, who is serving as managing director of the organisation Enterprise Greece.
The forum will be opened by the Turkish Prime Minister, Binali Yildirim.
The Greek minister will deliver a short speech at the forum and "will participate in the 'Two Coasts, One Sea' panel with his Turkish counterpart, Nihat Zeibekci", reports ANA-MPA.
Papadimitriou and Zeibekci will repeat their July meeting in Athens, this time in Izmir, Turkey, on the sidelines of the forum…/IBNA
Photo: Getty Images/Anadolu Agency