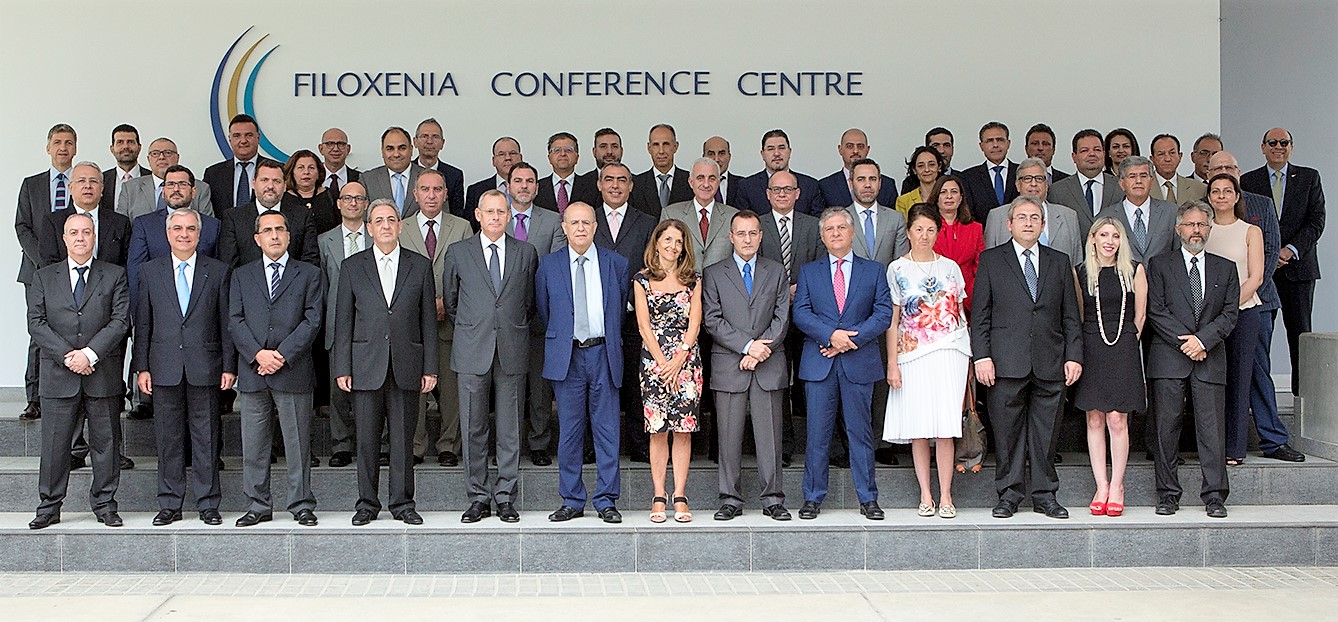 The annual meeting of Foreign Minister Ioannis Kasoulides and the Chiefs of Diplomatic Missions (CDM) of the Republic of Cyprus abroad took place on 27 and 28 July 2017.
During the meeting, the CDM received information from the President of the Republic of Cyprus Nicos Anastasiades and the Minister of Foreign Affairs for the conference in Crans-Montana and the subsequent developments.
In separate meetings with the Minister of Foreign Affairs Ioannis Kasoulides and the General Manager of the Ministry, Ambassador Alexandros N. Zenon, the pillars of the foreign policy of the Republic were discussed, with particular emphasis on the European dimension, especially with regard to the UK exit from the European Union, the issue of migration and the EU-Turkey relationship, as well as the relations of Cyprus with third countries in the light of international and regional developments.
In the sidelines a meeting was also held with the President and Members of the Committee of Foreign and European Affairs of the House of Representatives, discussing issues of mutual interest, ways to improve their cooperation and the scope for strengthening parliamentary diplomacy.
For the first time this year, a training seminar was organized in two priority areas of the Ministry, Economic and Public Diplomacy, in collaboration with the Dutch Institute of International Relations Clingendael and the participation of other involved Ministries and bodies, such as the Ministry of Finance, the Ministry of Energy , Trade, Industry and Tourism, the Press and Information Office (PIO), the Federation of Employers and Industrialists (OEB), the Cyprus Chamber of Commerce and Industry (CCCI) and the Cyprus Organization for Development Investment Income (CIPA).
The aim of the seminar was to map Cyprus' priorities in these areas, together with the stakeholders, to identify the challenges faced by Diplomatic Missions in their promotion, to exchange best practices and to broaden diploma skills in Economic and Public Diplomacy./IBNA
Photo: pio.gov.cy