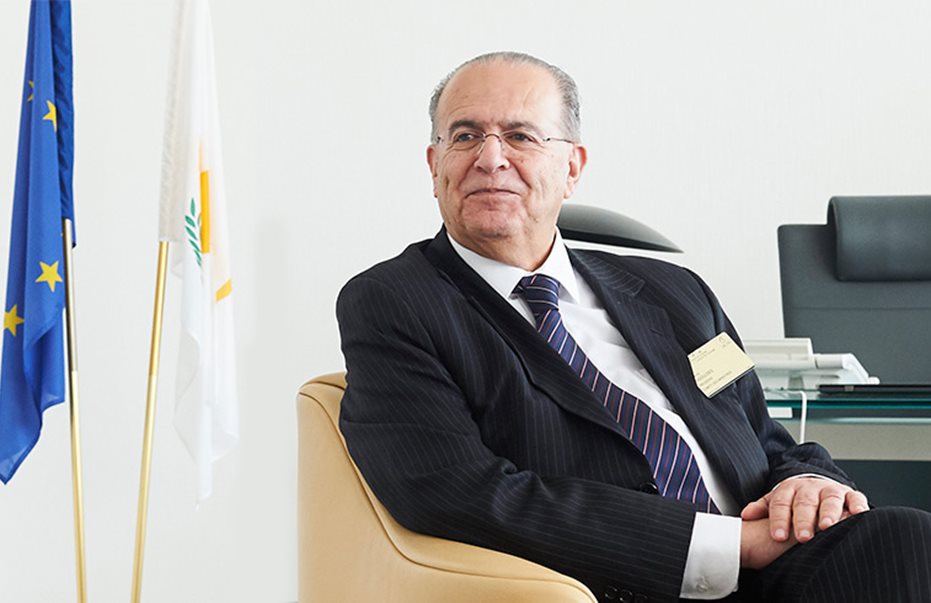 Cyprus' Foreign Minister, Ioannis Kasoulides, concluded a working visit to the Holy See, which took place on 26 and 27 October 2017. During his visit, the Minister held a meeting with the Secretary for Relations with States of the Holy See, Archbishop Paul Gallagher,
Main topics on the agenda were Cyprus-Holy See bilateral relations, the Cyprus problem, the immigration crisis, human trafficking and the situation in the Middle East. During the meeting, the traditional friendly relations between the Republic of Cyprus and the Holy See, especially in a view of the 45th anniversary of diplomatic relations in 2018, were confirmed.
With regard to the situation in the Middle East, there was a consensus of views over international legitimacy, the protection of religious minorities, especially Christians in the region, and the preservation of cultural heritage.
Minister Kasoulides also briefed his counterpart on the recent prevention of the occupation regime to provide humanitarian aid to Greek Cypriots and Maronites living in the occupied areas.
The Minister of Foreign Affairs also had a meeting with the Prefect of the Congregation for Oriental Churches, Cardinal Leonardo Sandri, in the presence of the Maronite Archbishop of Cyprus, Youssef Soueif, during which the active participation of the Maronite community in Cyprus, as well as the role of the inter-religious diplomacy in solving internal and international conflicts.
Finally, the FM also participated in the proceedings of the international conference on "(Re)thinking Europe – A Christian contribution to the future of the European project", which took place in Vatican City./IBNA