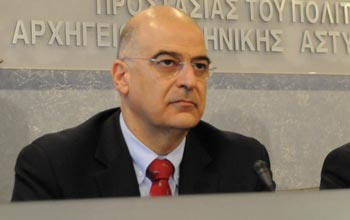 Public Order Minister Nikos Dendias is due to meet union representatives on Tuesday to discuss plans to limit the impact of small protests.
The government wants to adopt a pilot scheme whereby smaller protests, with less than 100 or 150 people taking part, will not lead to roads being closed by demonstrators.
Dendias is to explain the government's intentions to the heads of the country's two largest unions, ADEDY and GSEE.