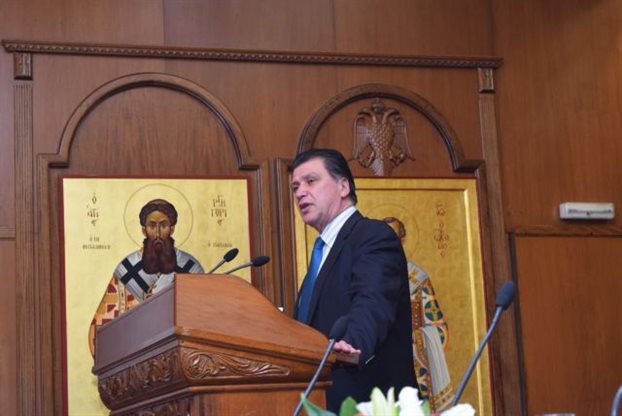 By Spiros Sideris – Athens
Minister of Macedonia and Thrace Giorgos Orfanos stated, during his speech at a workshop held in a hall of the Metropolitan church of Thessaloniki, that he opposes the establishment and operation of a department of Islamic Studies at the Theological School of the Aristotle University of Thessaloniki (AUT),.
Orfanos said that the opening of such a department serves neither the interests of the country, nor the Greek people.
"I think there is no room in the Theological School, which deals with Orthodox faith and worship and creates teachers who teach our religion, to mix it with something else", said the Minister of Macedonia and Thrace, noting that the establishment of a department of Islamic Studies is a matter of national character.
"These decisions should not be taken unilaterally, but after negotiation, so that the country will get something from it; they will be balanced so that they can become accepted", said Orfanos.