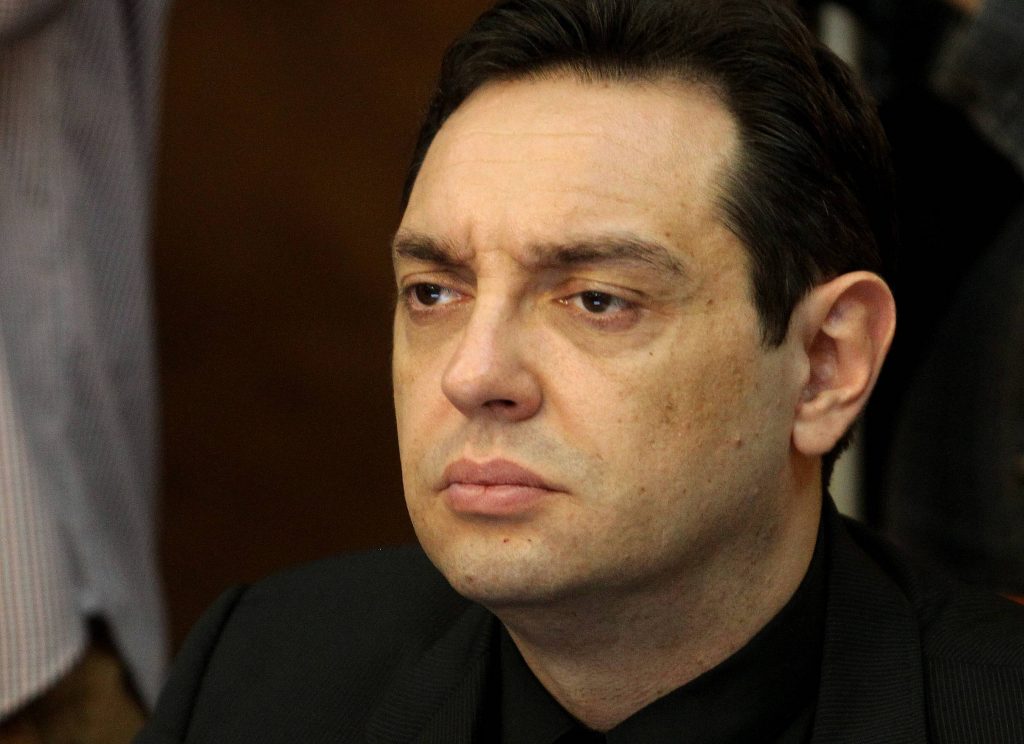 Serbian prime minister Aleksandar Vucic has ordered to all state institutions in charge for his security not to give any information on events that have been marked as the part of conspiracy against him, Serbian media learned on Wednesday. Earlier this week weapons were found near Vucic's family house and in a garage in Belgrade; according to statements given by premier or his aides it was collected for assassination attempt against him or his brother Andrej.
At the same time labor minister Aleksandar Vulin (photo) made a link between these events and American embassy in Serbia. According to Vulin, "problems related with possible assassination attempt against Vucic have started back in election night" (April), when ambassador Kyle R. Scott "has talked with opposition". Vulin said that his remarks were not the position of the government.
Scott said he has heard Vulin's statement but "simply don't know how to respond". He said instead that relations between Serbia and US "are in progress and correct".
On Moday interior minister Nebojsa Stefanovic accused Scott for "brutal interfering" in Serbian internal affairs reacting to US diplomat's remark that protests in Belgrade over illegal demolitions have showed that some citizens have no confidence in Serbian government.
Stefanovic in return accused White House of killing Afro-Americans.  Furthermore, a tabloid close to Vucic claimed that American marines have made fun with Vucic at the Halloween party in the embassy. However, Scott rebuffed tabloid's accusations.
In an "unprecedented" move – according to government officials – Vucic did not appear in cabinet on Wednesday morning; he has also cancelled all scheduled meetings.
Interior minister Stefanovic said that "97 suspicious persons" have been near Vucic's house these days.