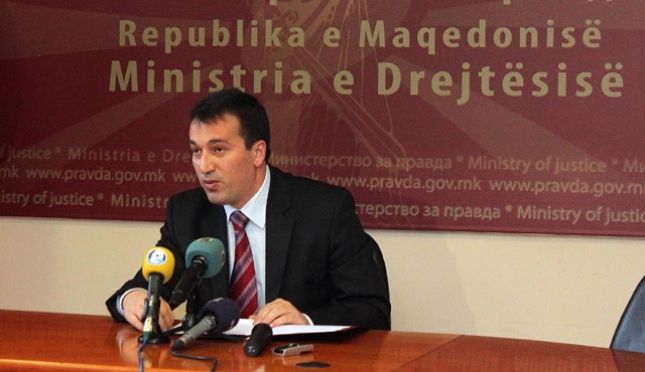 Skopje, July 3, 2013
The Minister of Justice in FYR Macedonia, Blerim Bexheti has announced that he will press charges today against the PDSH Member of Parliament, Bekim Fazliu for the accusations of the latter addressed against the Albanian minister.
Minister Bexheti said that he will press these charges, as Fazliu MP had failed to apologize within three days for the accusations launched from the parliament's podium.
Minister Bexheti also declared that apart from the accusations in parliament, Fazliu has also articulated accusations and different declarations through social networks on the internet.
Last week, Bekim Fazliu MP accused minister Bexheti in parliament of being caught in possession of a weapon and narcotic substances in a night bar in Skopje during a police raid.
Minister Bexheti has immediately reacted to this by saying that he was present in this bar where there had been police raids. /ibna/