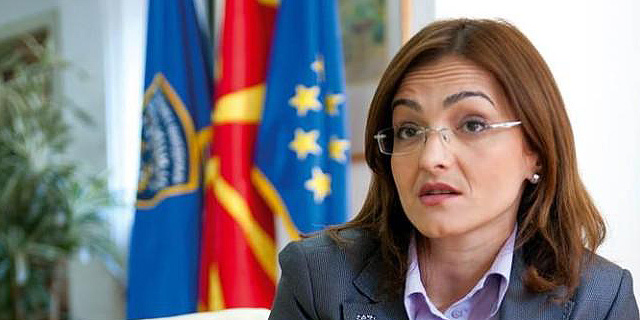 Skopje, September 26, 2013
Opposition party in FYROM, LSDM has addressed a question to the Minister of Interior, Gordana Jankulovska as to how is it possible that with a state salary, a minister had paid 3500 Euros of installment in a loan amounting to 90 thousand Euros. This question was addressed today by the spokesman of LSDM, Petre Shigelov in a press conference with journalists, where he has demanded explanations and a declaration from Minister Jankulovska.
According to him, the minister had been issued from Sparkasse Bank a loan worth of 90 thousand Euros, while within 21 months, she had paid back 75 thousand Euros. The loan served for the purchase of an apartment worth 200 thousand Euros.
Minister Jankulovska has responded to these accusations and considered the declaration of the LSDM spokesman as manipulation. She said that Shigelov will face justice for such defamation. She stressed that she has not paid monthly installments of 3500 Euros, but 550 Euros along with her husband. /ibna/