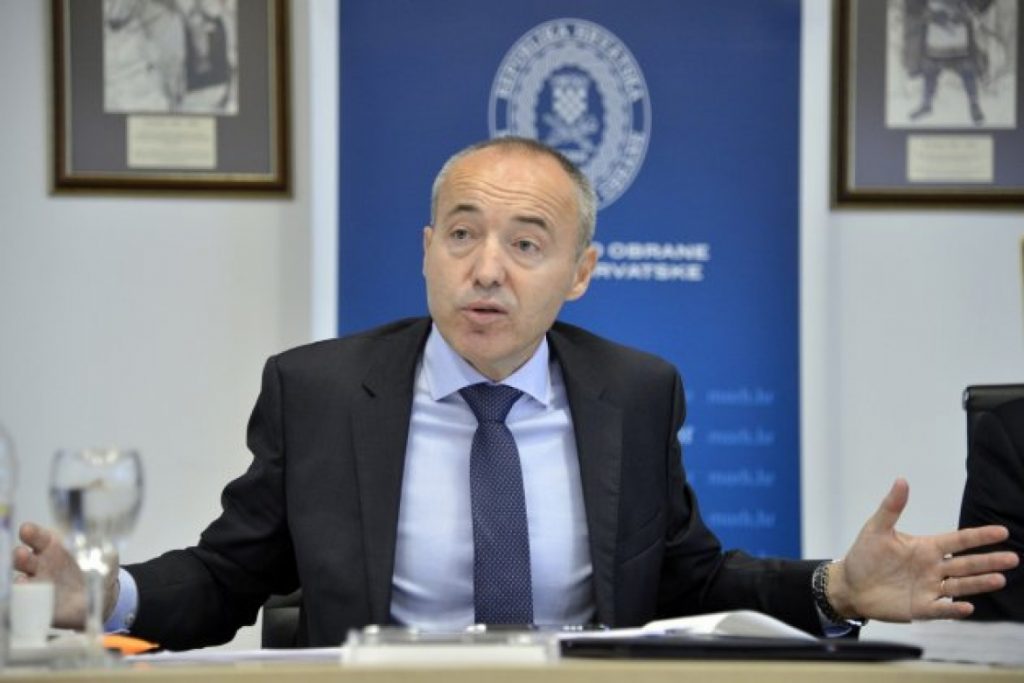 Deputy Prime Minister and Defence Minister Damir Krsticevic said on Thursday that he did not receive any official confirmation that his name was mentioned in indictments issued by Bosnian authorities against members of the Bosnian Croat HVO force and the Croatian Army, describing the arrests of ten former HVO members in Orasje as a political process aimed at destabilising Croatia.
Addressing reporters at the government offices, Krsticevic said that he did not know if his name was in the said indictments but that he had read such reports in newspapers. "I have been reading about if for 15 years, but I don't know if it is true," Krsticevic said, adding that he had not received from state institutions any information on whether his name was in the indictments.
Reporters wanted to know whether he would travel to Bosnia and Herzegovina, to which he said that he was a free man and that he felt free.
Krsticevic said he saw the case as a political process aimed at destabilising Croatia.
"This is evidently a strategy, a political process aimed at destabilising Croatia, at instilling insecurity in defenders and that process has been going on for long," he said.
The state has the duty to respond to this with a number of measures, he said.
"Croatia is a member of NATO and the EU and through our allies we must strongly protect each of our men and we must strongly protect Croatia's national interests. I believe in Croatia, I believe that the government and the state can do it," he added.
In that context, he underlined the importance of drafting a national security strategy and a law on a system of homeland security, on which the government made a decision earlier in the day./IBNA
Source: aboutcroatia.net