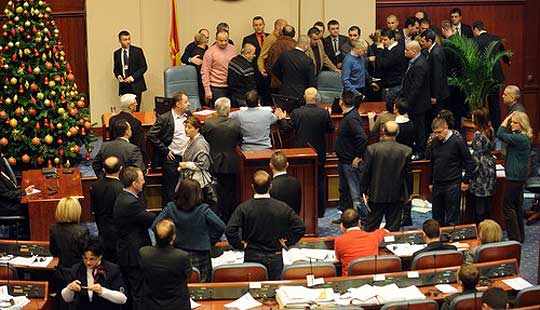 Skopje, July 22, 2013
The Minister for European Integration of FYR Macedonia, Fatmir Besimi declared today that work should continue at the enquiry committee which will shed light on the December 24 events in the Parliament of FYROM.
Besimi stressed the necessity of the functioning of this committee, because the unraveling of the December 24 events of last year in parliament has been set as criteria from the European Union in the last progress report on FYROM.
On December 24, 2012, opposition was taken out of parliament and then the majority approved the 2013 budget. Along with the opposition, journalists were also taken out of parliament.
The establishment of this committee is one of the main elements of the political agreement reached on March 1 with the brokerage of the European Union. /ibna/