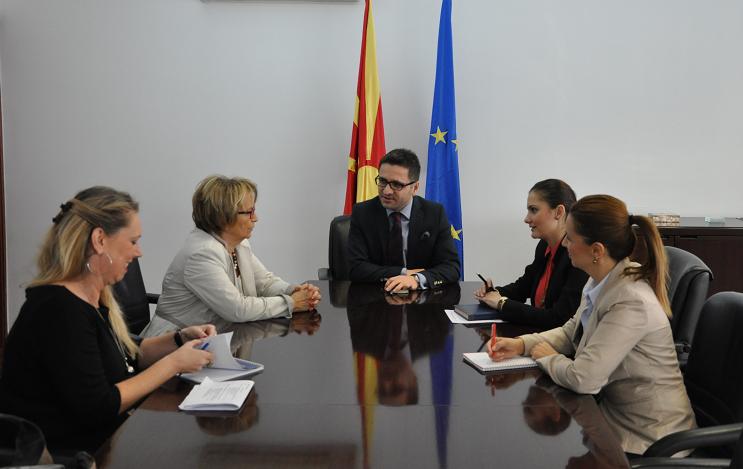 Skopje, November 1, 2013
Doris Pack MEP is staying on a two day visit in FYROM in the framework of a debate on the Euro integrating process organized by "Conrad Adenhauer" Foundation.
Pack was received today by the Minister for Integration of FYROM, Fatmir Besimi to talk about the domestic developments and Euro integrating process. After the meeting there was a press release by the minister's office.
"The meeting discussed the efforts of the country to conclude the reforms and the integration of the country as soon as possible. The topics that were discussed related to the reforms, the good neighboring relations and the good inter ethnic relations, for which Pack said that the promotion of European values would bring Europe to FYROM", states the press release.
Minister Besmi said that FYROM considered the European Commission's recommendation as a sign that FYROM is moving forward in the agenda for the enlargement of the European Union. /ibna/