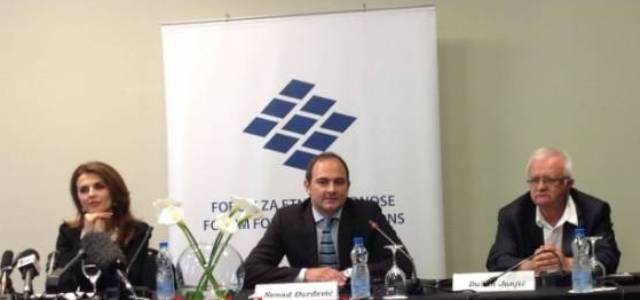 Pristina, June 21, 2013
The Minister of European Integration, Vlora Çitaku declared during her visit to Belgrade that Kosovo will never be part of Serbia again. "Serbia must be clear about the fact that Kosovo will be an equal partner in every domain and must not think that Kosovo will again be part of it. I repeat, Kosovo will never be part of Serbia again", said Çitaku.
Çitaku added that she has sad memories from Belgrade, because it has caused many bad things to the Albanians of Kosovo, but said that she doesn't want to go back to that period. She said that she wants her generation to live a happy and peaceful future without conflicts.
"Kosovo deserves to start the negotiations for the Stabilization and Association Agreement and supports Serbia's European path. People in Kosovo and the region know fully well what an anti-European Serbia is capable of producing", said Çitaku.
The visit of the Kosovar minister in Belgrade, although she hasn't met with Serbian officials, has attracted the attention of all Serbian media. A considerable number of journalists have addressed different questions to Çitaku. /ibna/