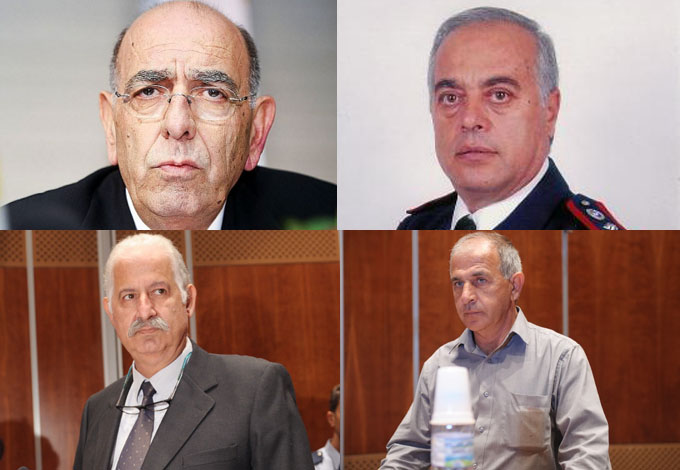 By Christos T. Panagopoulos
Four of the six indictees for the tragedy at "Evaggelos Florakis" Naval Base in Mari, Former Defence Minister, Kostas Papakostas, Chief of the Fire Department, Andreas Nikolaou, Vice Chief of the Fire Department, Pambos Haralambous and Vice Commander of the Emergency Services (EMAK), Andreas Loizides, were found guilty on Tuesday, according Larnacas Criminal Court's verdict.
In specific, Papakostas was found guilty for the crimes of homicide and death provocation by negligence, while Nikolaou, Haralambous and Loizides were found guilty only for the crime of death provocation by negligence.
On the other hand, Foreign Minister, Markos Kiprianou, and Vice Chief of the National Guard, Savvas Argirou, were found innocent. As Cypriot Media reported, the penalties for the four individuals will be imposed until July 24th.
The key-points of the verdict
The verdict cleared everyone who was following orders had no other choices, in order to avoid the tragedy.
"Former Minister Papakostas was primarily responsible about the explosives' cargo. He knew about the dangers as well as the cargo's safekeeping conditions, but he did not act in order to avoid the accident", the judges estimated, adding that Minister of Defence remained inactive, despite all warnings that the explosives should have been kept or even destroyed.
Moreover, the judges insist that the two chiefs of the Fire Department as well as Vice Commander Loizides (EKAM) did not act adequately, sending firemen into a dangerous situation with unpredictable consequences, which had a fatal conclusion. "They should not have given an order to extinguish the fire, but to evacuate the area. If this had happen, none of them would have died", the judges stated.
As about former Foreign Minister, Markos Kiprianou, the court estimated that he acted accordingly, understanding the gravity of the situation and that's why he had summoned a special meeting to find a solution.
The fatal explosion at Mari's Naval Base on June 11th 2011 claimed the lives of 13 individuals.
You may also read: