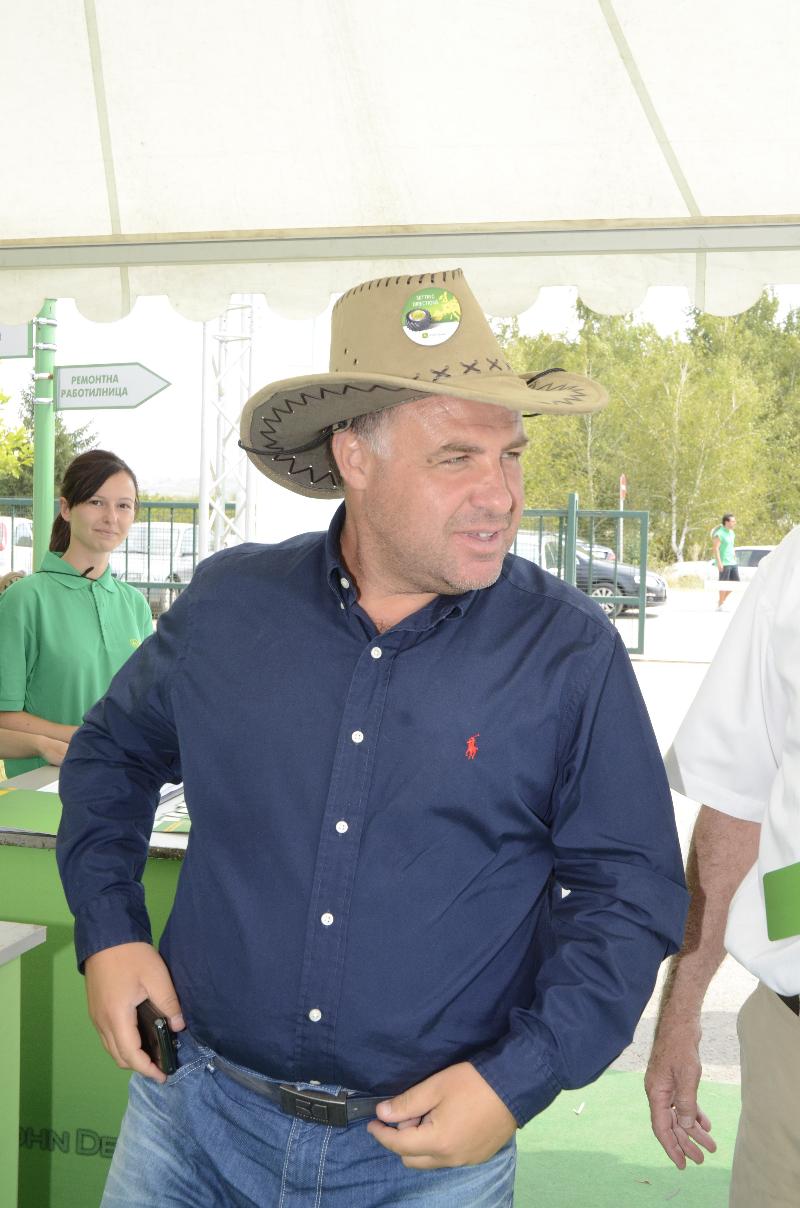 By Clive Leviev-Sawyer of The Sofia Globe
Bulgaria's former ruling party GERB expelled Miroslav Naidenov, agriculture minister in the previous government, for saying that then-interior minister and current election campaign chief Tsvetan Tsvetanov had been behind alleged illegal wiretapping of the cabinet.
The GERB government was in office in Bulgaria from 2009 but stepped down after prime minister Boiko Borissov resigned in the face of nationwide protests against monopolies and poverty.
Naidenov is not on the party's lists for election to parliament in the May 12 elections after an investigation was opened into allegations that he abused his office. Naidenov rejects the allegations.
Appearing on breakfast television on April 25, he said that all the members of the cabinet had been the subject of illegal eavesdropping, which he alleged was done to build "profiles" of ministers so that, should they be fired or quit, these profiles could be used to "control" them.
Naidenov said that he had sent his family outside Bulgaria because he feared for their safety.
Soon after his allegations on television, he was summoned by prosecutors investigating the claims of illegal wiretapping, a probe that started a few weeks ago after the leader of the socialist party, Sergei Stanishev, told prosecutors that he had received a report claiming that there had been illegal eavesdropping on a wide range of state and political leaders and business people.
After Naidenov went for questioning by prosecutors, it emerged that they had agreed to grant him bodyguards for personal protection.
GERB has rejected the allegations as an election stunt. In turn, one minority party has claimed that, in fact, GERB conjured up the scandal themselves so as to dominate the headlines with an issue other than people's real concerns about poverty, unemployment and cost-of-living in Bulgaria.
Tsvetanov was backed by former PM and GERB party leader Boiko Borissov, who insisted that he would not ask Tsvetanov to resign.
Polls ahead of the May 12 parliamentary elections in Bulgaria currently have GERB with a slight lead over the socialists, but the outcome of the election will be determined by which of the two major parties succeeds at building a sustainable governing coalition in Parliament.
(Photo of Naidenov: mzh.bg)