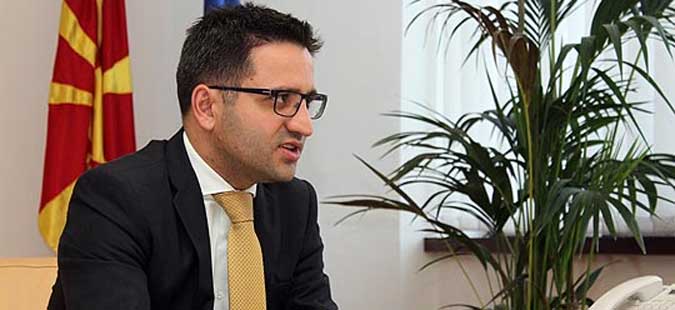 Skopje, May 10, 2013 by Naser Pajaziti
The Minister for the European Integration in the government of FYRO Macedonia, Fatmir Besimi declared that there's no dualism in the government between the two parties of the coalition, VMRO-DPMNE and BDI.
Besimi made this declaration after the visit that he had in Athens and the meeting with the head of the Greek diplomacy, Dimitris Avramopulos to discuss on the issue of the name dispute.
Besimi said that the visit helped to intensify cooperation and trust between the two countries.
"My visit in Greece was in the quality of the Minister of Integration in the government of FYROM, which represents the interests of the citizens. I'm not a member of this cabinet to represent only the interests of Albanians, Macedonians or Turks, but all the citizens of FYROM. We have been voted in Parliament by lawmakers that have the support of the majority of the people", said Minister Besimi.
The Minister of Integration also denied rumors according to which for the Greek authorities it's easier to hold meetings with Albanian representatives of the BDI in the government of FYROM, rather than with the representatives of the Macedonian community.
"This thesis is not acceptable, because we're all representatives of one government and we work for the citizens of FYROM. One of our strategic objectives is the Euro Atlantic integration. We must implement our agenda and contribute in order for the country to mark progress", said Besimi. Besimi also stressed the need to solve the issue of the name dispute, a process which is being guided by the UNO. /ibna/