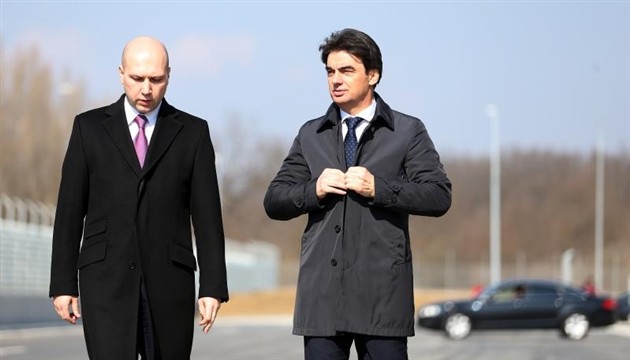 Zagreb, March 23, 2015/ Independent Balkan News Agency
By Marija Avrmaovic
The Government has sent to the European Commission the first draft of the measures to correct macroeconomic imbalances, Deputy Prime Minister and Minister of Regional Development and EU Funds Branko Grcic announced on Monday.
"We have sent the first draft, a working document which refers just to the reforms in a wide range, in all areas, which is largely a continuation of what we did in the previous year, but with some new measures, new ideas. There is still left one part of fiscal measures, which we are preparing and it will be probably sent this week", Grcic said.
In late February the European Commission confirmed in Croatia, for the second consecutive year, the existence of excessive macroeconomic imbalances, which requires determined political action and specific monitoring.
As for the measures for fiscal consolidation, Grcic explained that they were being made this week and that one part of the measures has already been defined within the budget for 2015, and an additional set of measures was being under consideration these days.
"This additional set of measures is certainly not going in the direction of cuts in wages and social benefits, God forbid pensions. We still have to be patient and then we will discuss with the European Commission to find something that would be acceptable to both sides", Grcic noted.
In the six local government units – Vukovar, Beli Manastir, Knin, Benkovac, Petrinja and Darda, in next few years will be invested 120 million euros from the Programme of integrated physical, economic and social regeneration of the pilot areas of small towns in the war-affected areas, conducted by the Ministry of Regional development and EU Funds, and wholly financed from EU funds.
The officials of these cities and municipalities were given the decision to participate in the program today by minister Grcic.