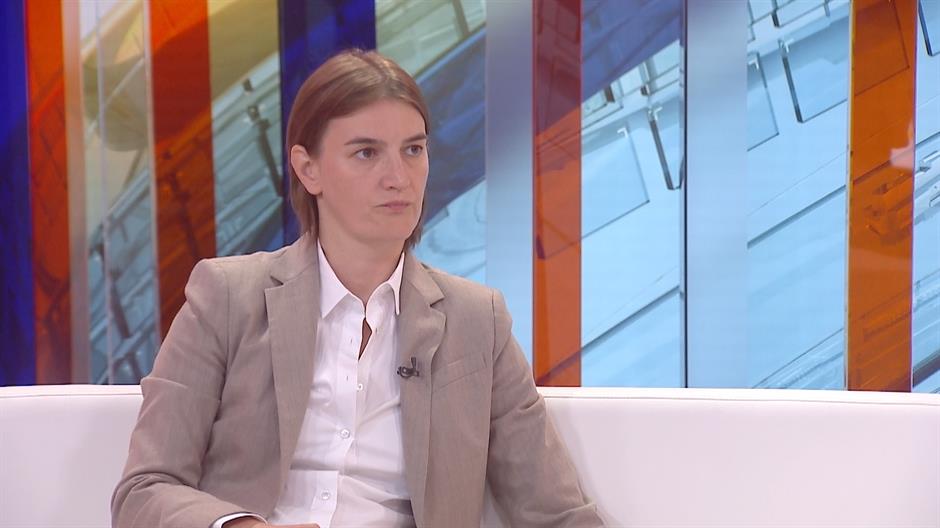 Ana Brnabic, Serbian minister of public administration and local self-government, once said that she was thinking to become a member of the ruling Serbian Progressive Party (SNS) led by prime minister Aleksandar Vucic who chose her for the current position; however, Brnabic was hesitant due to her notion that Serbian parties frequently change their principles. In an interview Brnabic said that she did not change her opinion and that she waits to gain confidence in Serbian parties.
Brnabic told N1 television that she was convinced that both SNS and premier Vucic have "done good things" in the last two or three years. She stressed that the laws which were on hold for 20 years have finally been adopted.
Nevertheless, the minister said she would not become a member of SNS now, because "as a citizen" she needs a little bit more confidence; in her words, "parties" should make to sustain the course they once have defined.
"There was a thing that surprised me, and I was not aware of it as a citizen – in the most developed countries such as Sweden or Germany you cannot be a minister if you are not a party member. Swedes were surprised when they heard that I was not a party member. But I still believe that it is good to have non-party persons in the cabinet", Brnabic explained.
Considering the upcoming presidential elections and speculations that PM Vucic could run for head of state, Brnabic said that she would like Vucic to remain at the current position. After SNS won at the general elections in April 2016, Vucic ruled out the possibility of his candidacy for president. However, by the end of the year he announced that he would decide about it. SNS is to pick its nominee on February 15. Brnabic refrained from further comments on what would be Vucic's decision./IBNA