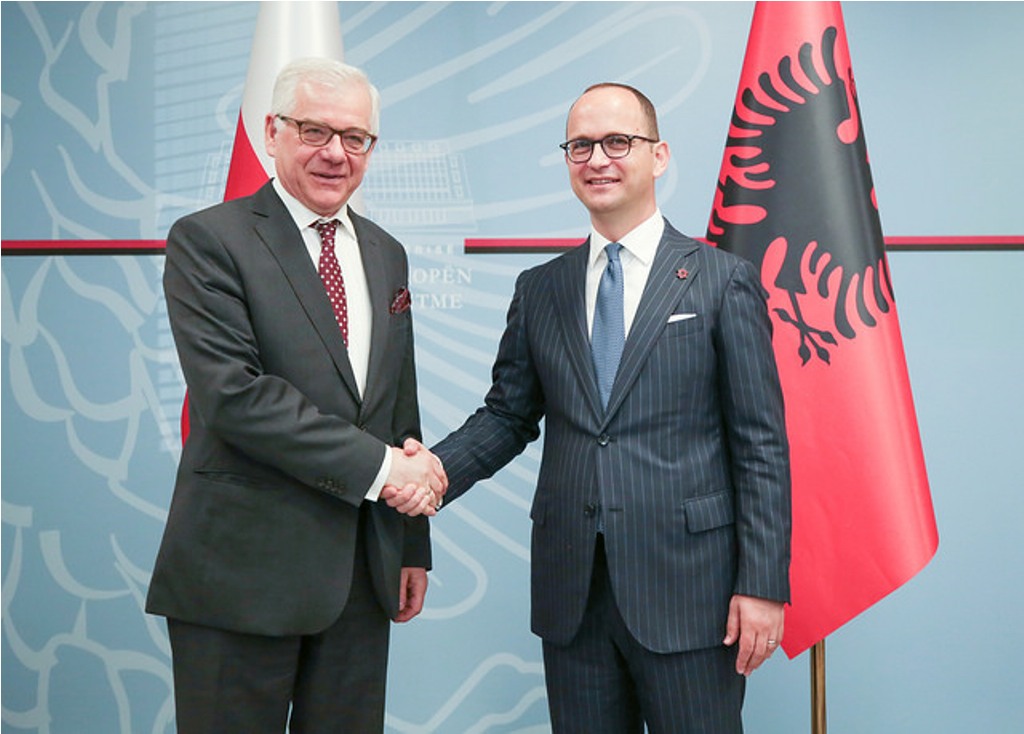 The Minister for Europe and Foreign Affairs of Albania, Ditmir Bushati, has received today the Polish Minister of Foreign Affairs, Jacek Czaputowicz. The meeting between the two ministers focused on bilateral issues, security in the respective regions, but also the latest developments, in particular those concerning Albania's process of European integration.
Ministers shared the same opinion on the role of security players in the Balkans, Europe and beyond and also the importance of cooperation in the framework of NATO, multilateral organizations and specialized agencies.
Minister Bushati briefed minister Czaputowics on the important reforms that Albania has conducted as part of the delivery of the five key accession requirements.
Meanwhile, minister Czaputowicz reconfirmed Polands support for the integration of Albania and said that Albania and Western Balkan countries should be given a concrete date for EU accession, because there needs to be home and real motivation.
The two ministers praised the level of economic relations that exists between the two countries, while stressing that these relations can be further improved. /ibna/