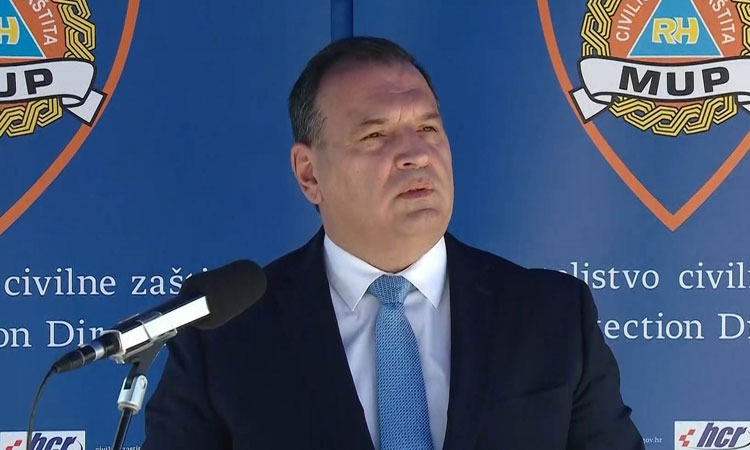 At the session of the Croatian Parliament, Croatian Minister of Health Vili Beroš pointed out that the Government and the competent authorities had responded in a timely and efficient manner to the special circumstances caused by COVID-19 in order to protect the health of citizens from the coronavirus epidemic.
Submitting a report on the effects of the implementation of measures during the COVID-19 epidemic, Beroš listed all activities undertaken by the Government and the National Civil Protection Headquarters in the period from March 11, 2020 to January 15, 2021.
"The headquarters works in a timely manner and in accordance with the epidemiological situation, and relaxes measures when the epidemiological situation allows. The headquarters monitors the epidemiological situation on a daily basis and responds in a timely manner, alone or in coordination with the county headquarters, maintaining a flexible approach," said the Minister of Health.
He added that Croatia introduced epidemiological measures to combat the COVID-19 infection very early, recalling that, from time to time, measures vary between counties depending on the epidemiological situation.
He also reminded that the fight against the epidemic in Croatia unfolded in two waves – the first wave in the spring of 2020 and the second one with the arrival of autumn with a significant increase in the number of cases, that lasted until mid-December when the epidemiological situation began to ameliorate.
"Today's incidence is 119.5 newly infected in 14 days per 100,000 inhabitants, which makes us the seventh most successful EU country," Beroš said.
The Minister of Health also explained how the procurement of vaccines was organized.
"Member states have authorized the European Commission to negotiate on their behalf with vaccine manufacturers, at a time when it was not yet known who would develop the vaccine and when they would enter into pre-purchase agreements with those believed to be able to continue producing vaccines," he said.
Doses to EU members are distributed according to Eurostat's methodology, in solidarity and in proportion to the number of inhabitants, with Croatia having so far concluded agreements with five vaccine manufacturers in order to ensure that the vaccine is provided free-of-charge to all Croatian citizens, he said.
"By January 15, we had reserved 6.8 million doses of the vaccine to cover our needs, keeping in mind that one patient receives two doses," Beroš said.
"I don't know what awaits us, what the new variants will bring, but so far we have responded well to the threat; as far as I know, no one was ever deprived of health care," the minister said in a parliamentary debate on the first report on measures taken from March last year to mid-January this year.
"The COVID crisis cost us an enormous amount. I wonder how we succeeded in this situation of filling the state and health budgets," the minister stated to a question from Željko Reiner from the HDZ, stating that over 685 million kuna was spent on tests, 450 million for the treatment of patients, 115 million for sick pay and so forth. /ibna