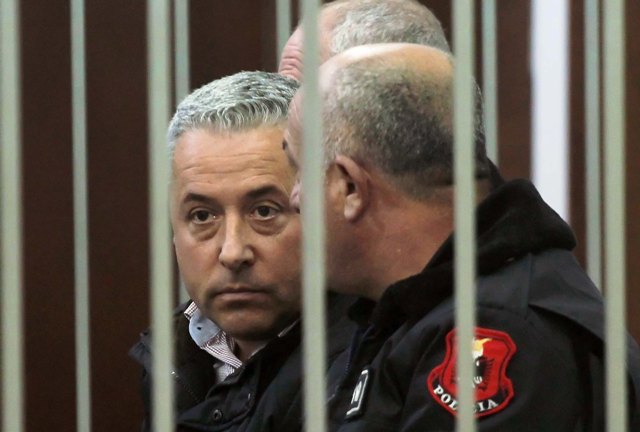 Tirana, 16 September 2016/Independent Balkan News Agency
Former minister of Labor and Social Affairs, Spiro Ksera has been sentenced to 20 months imprisonment.
The ruling has been given by a Tirana court and based on this ruling, Ksera doesn't have the right to exert any state functions for the next five years.
This is the first prison sentence for a minister in Albania after the communist dictatorship period.
Another three ministry officials have been sentenced with Ksera. Artevis Mene was sentenced to 10 years imprisonment and Elisabeta Dodbiba and Elda Koza where given 2 years of imprisonment, but they will serve the sentence through the probation service.
The former minister of labor, Spiro Ksera along with other ministry officials that he led, were accused of abuses with tenders and abuse in the line of duty. According to the prosecution, the defendants have abused with office and forged documents in order to embezzle 30 million ALL (220 thousand euros), a fund which was declared that it was used for a number of social activities for different people in need.
The defence lawyer comments the ruling
Defence lawyer of former minister Ksera, considered the ruling ridiculous, politically motivated and rushed. Genc Gjokutaj says that he will address to the Appeal Court to quash this decision.
Spiro Ksera has been remanded into custody since 2015. He was accused by the State Audit for abusing with public funds.
Ksera always denied the charges brought against him. Since the first session, he declared that the trial against him is politically motivated.
***
Spiro Ksera has been part of the leading structures of PBDNJ (Union for Human Rights Party) which defends the rights of the Greek community in Albania. Following disagreements with the leader of this party, Vangjel Dule, Mr. Ksera left PBDNJ and joined the DP and served as an MP and minister of this political party. Earlier, Ksera has also been part of the leading structures of OMONIA. /balkaneu.com/