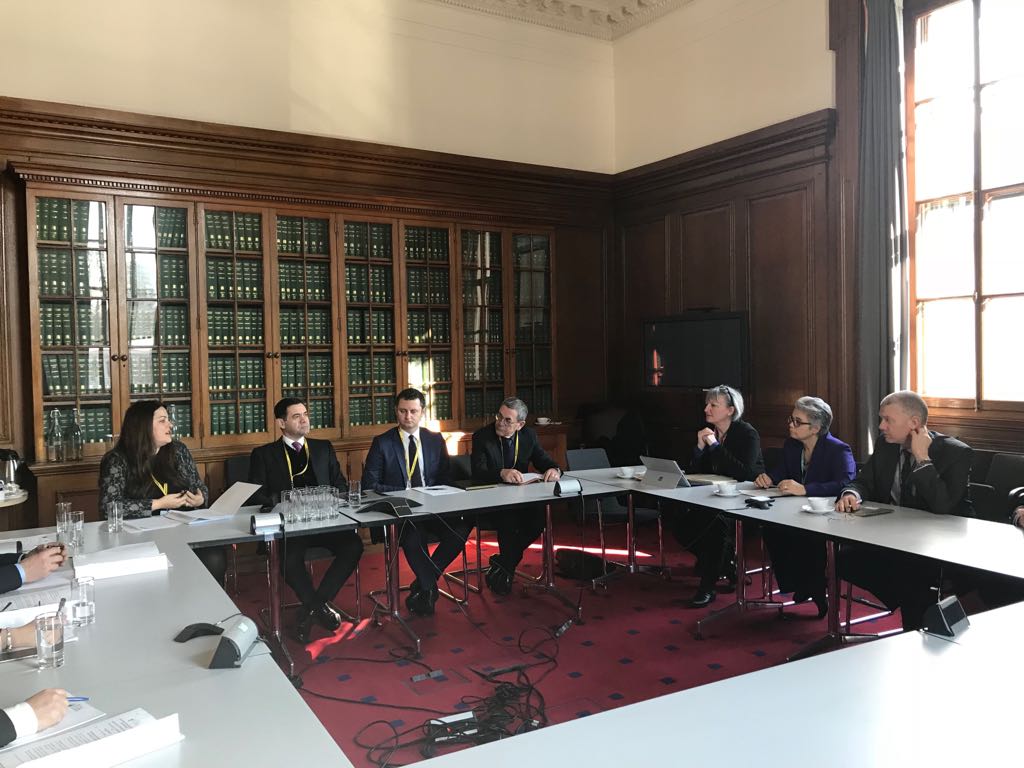 During his two day visit in London as part of his participation in the Forum of Investments of the Western Balkan countries organized by EBRD, the Albanian minister of Finance and Economy, Arben Ahmetaj has held an official meeting with representatives Her Majesty's Inland Revenue.
Recently, Albania has become part of the UK border force project called "Hunter", which aims at training officers in gathering, analyzing and targeting data for goods and passengers.
In his discussion, minister Ahmetaj said that the British presence in Albania is important, not only in an operational aspect, but also for the improvement of the image and the improvement of credibility.
The minister briefed the British authorities with the latest incentives undertaken by customs, including the online evaluation of goods going through customs.
"We will soon have an online evaluation for exporters and within September, we will be able to track commercial traffic on real time", the minister said.
"At the moment, we have a very good system for the gathering of data, but we also need your assistance to better analyze them. The integration with the data base used by the taxation office is a challenge for us. We're working to create a joint platform which would integrate risk units and intelligent units between the two institutions", he said. /balkaneu.com/