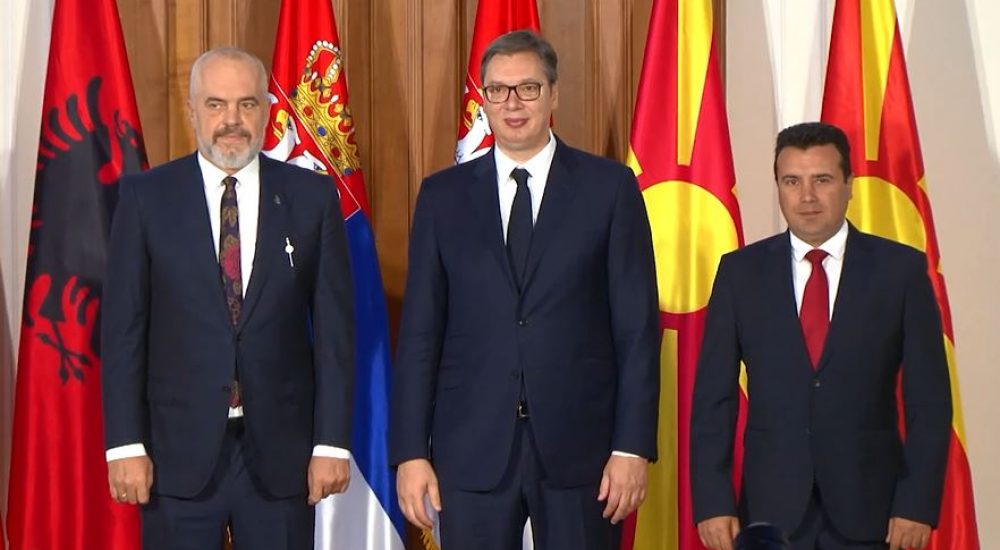 Serbian President Aleksandar Vučič stated that an agreement had been reached at the "Mini Schengen" teleconference on three points: work permits, mutual assistance in case of natural disasters and faster customs work. The virtual meeting took place today and was attended not only by the Serbian President, but also by the Prime Ministers of Albania and North Macedonia, Edi Rama and Zoran Zaev respectively.
"A full agreement has been reached on work permits, disaster relief, and faster customs work, so that cargos and citizens can cross the border as soon as possible", the Serbian president explained.
Vučić stated that it was agreed that everything related to the possibility of traveling only with an ID card between Serbia, North Macedonia and Albania would be completed by 10 November.
He announced that he would try to complete all the technical details by November 10, when he will be traveling by car to the border with North Macedonia and then to Albania, in a symbolic move aimed to mark the implementation of the agreement through his personal experience, and to ensure that it is possible to travel to these countries only with an ID.
He said that such an opportunity does not yet exist with Albania, although talks have been held on the matter. He added, however, that the forthcoming exchange of banknotes is getting closer.
He stressed that they also discussed ways to jointly strengthen their common political position before any summit, such as the one to take place in Sofia on November 10 as part of the Berlin Process.
"We shall proceed to a political agreement to support each other during elections for international bodies, or vote together when we have an interest in someone else. And that should work even better in the future", Vučić stated.
As he said, they also discussed investments and tried to present projects together, in order to get most of the eight-plus-one billion euros from the EU.
The three officials also discussed specific projects, such as the Business Council, which will include the three strongest companies and one of the five plus one region, which will approach the interests of companies in the best possible way. /ibna