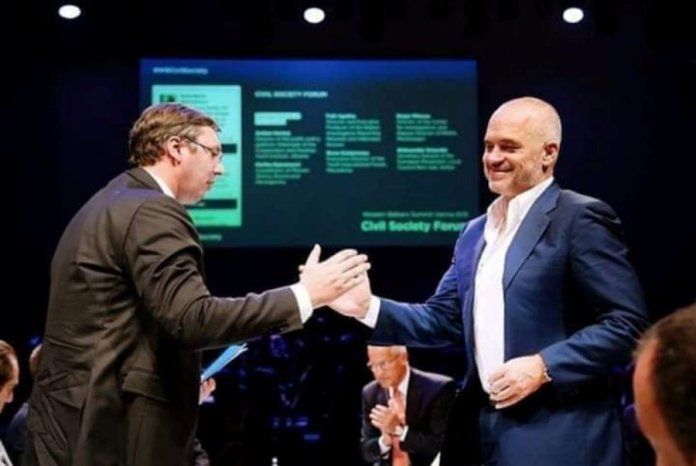 The idea of ​​the Balkan Mini-Schengen promoted by Albanian Prime Minister Edi Rama and his counterparts, Aleksandar Vucic and Zoran Zaev, has sparked a heated debate in Kosovo.
Most of the Kosovar leadership estimates that this initiative benefits Serbia most, which is seen as the largest exporter to Kosovo, Albania, North Macedonia and other countries in the region.
In economic terms, trade deficits in Kosovo and Albania would deepen, while in the diplomatic plan, Serbia is seen as a promoter of the European integration processes in the region.
Serbia appears to be promoting good neighborliness, though it has not yet apologized for the crimes and massacres in Kosovo and is still fighting against Kosovo's independence.
Analyst Naim Gashi says that with the Mini-Schengen Kosovo is being isolated, while Serbia will create economic supremacy in the region and vassals in the Balkans.
"Behind the idea of ​​the Mini-sengen lies the isolation of Kosovo in the region, the economic supremacy of Serbia and the sabotage of the region's EU integration process, which by automation creates space for Russia and other countries.
Meanwhile, political analyst Nexhmedin Spahiu says Kosovo's political leaders are wrong about the Balkan Schengen. According to him, they should commit themselves to be at the table and thereby pressure Serbia and Bosnia to recognize Kosovo's independence.
The "Balkan Mini-Schengen" is a recent initiative launched by three Western Balkan countries, Albania, North Macedonia and Serbia. This agreement, according to the parties, will facilitate the free movement of people, goods, services and capital in the Western Balkans.
Implementation of the Balkan Mini Schengen is considered beneficial by Albanian Prime Minister Rama, as he says there will be no more customs for the people and that businesses and capital will benefit financially./ibna