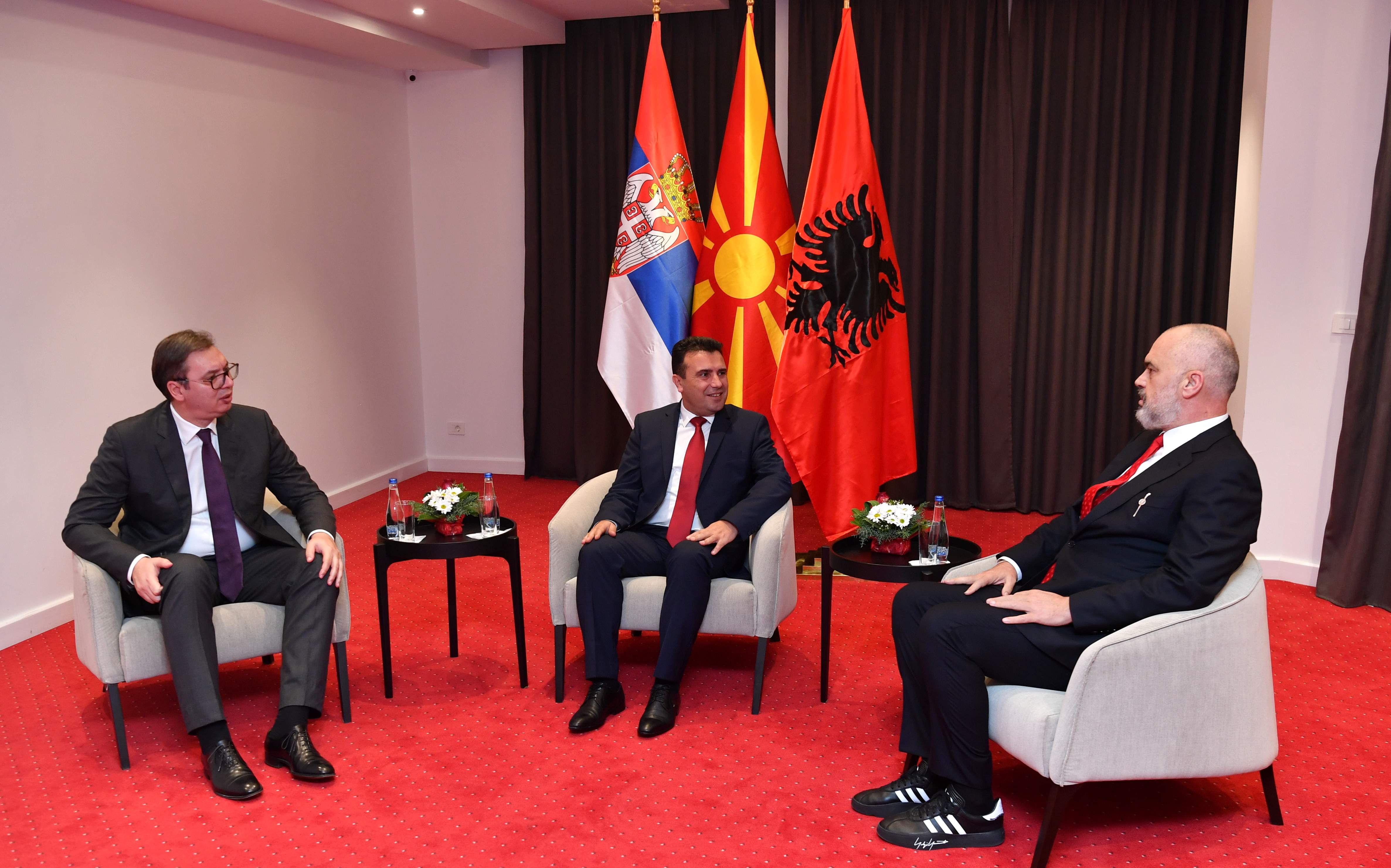 The Western Balkans 'mini-Schengen' initiative should be seen through the prism of the French veto of the enlargement of the EU summit, analysts warn. The announcements of economic convergence and facilitation of movement and procedures in the region are not disputed, but the political implications of the project raise concerns.
"Regional linkages have never been controversial or problematic, in the context of the Euro-Atlantic direction in which North Macedonia and various parts of the region go. But given the recent French veto on the continuation of European integration, these regional initiatives need to be approached with increased vigilance and context analysis of the beneficial and less beneficial political, economic, security and social consequences of them", political analyst and journalist Sasho Ordanoski told DW.
International law professor Vigan Qorrolli says the Balkan Schengen initiative will fail.
Qorrolli, in a Facebook post, claims that the Balkans have existed since their inception with deep distrust between its peoples and states. "Since the two Balkan wars, until the bloody break-up of the former Yugoslavia. Look at Bosnia as it works today, as the most pervasive constitutional and political state in the world", he writes. He says this Balkan Schengen initiative will fail like "CEFTA" did.
VMRO-DPMNE leader Hristijan Mickoski complained that he had received very scarce information about what was being discussed at the so-called "VMRO-DPMNE" meetings on the "Small Schengen", and that his party has no alternative to the country except EU membership.
The project received a new boost, a week before the EU summit in Brussels, when Serbian President Aleksandar Vucic in Novi Sad welcomed the prime ministers of Albania and North Macedonia, Edi Rama and Zoran Zaev. The latest meeting in Ohrid, broadened with representatives of BiH and Montenegro, is another step towards closer co-operation by the countries in the region, although the final declaration looks more like a wish list with very few specific terms and conditions./ibna