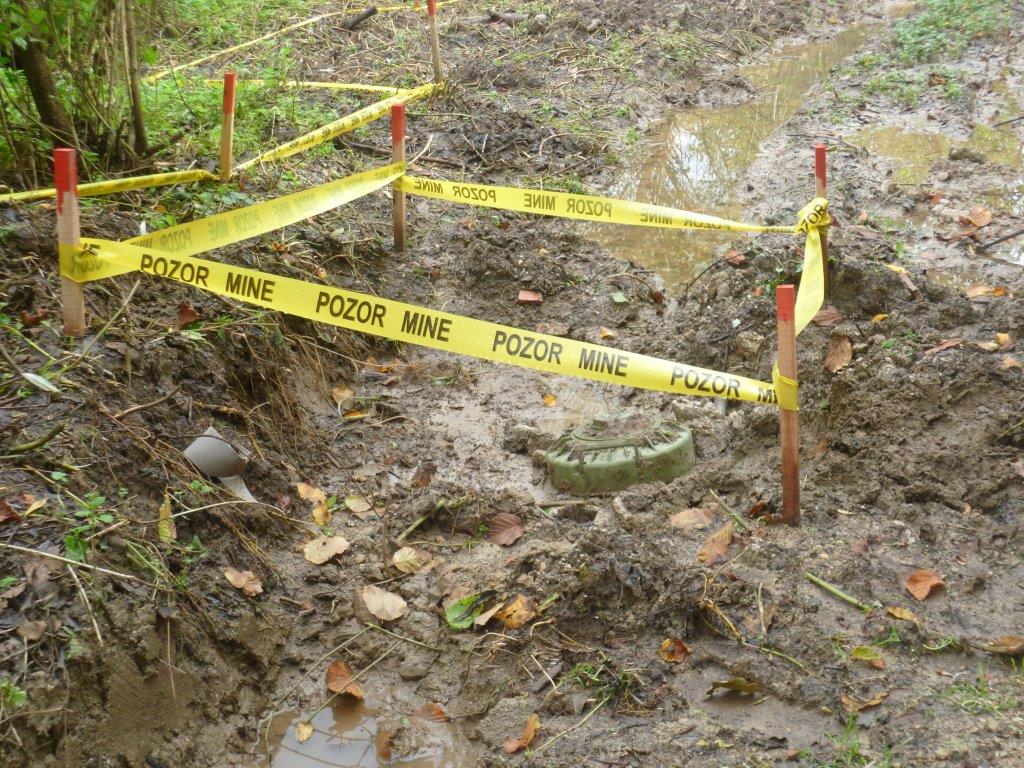 Sarajevo, April 7, 2016/Independent Balkan News Agency
By Mladen Dragojlovic
According to BiH Mine Action Centre, the organization responsible for demining in BiH, even 20 years after the end of the war, the country is the most mine contaminated in South Eastern Europe region.
The goal of BiH MaC is to make the country free of mines till 2019, but it seems that it will be a hard task to achieve. The floods that affected BiH for two years triggered landslides and changed the position of the mines in the landscape. This puts the citizens' lives in jeopardy, especially in rural areas where villagers are forced to gather wood for heating deep in the forests where the biggest number of minefields are located. More than 1600 citizens were killed by mines since the war ended and among them are deminers who are trying to help with the security of citizens.
In order to support the demining process, various international organizations donated financial help or equipment to BiH institutions responsible for this process. One of the last donations came from UNDP, and went to Demining Battalion of BiH Armed Forces (BH AF).
Deputy Commander of the Operational Command in BH AF, Brigadier General Ivica Jerkic,  stressed that the equipment is extremely important and that it was donated at the request of the BH AF to be used to improve the capacity and resources for demining, especially when it comes to new methodology of targeted technical survey.
"The donated equipment include a trailer for transport of demining machines, tools for vegetation removal and computer equipment. We also have a contract with the UNDP to service and repair our ambulance vehicles, including the training of medical personnel. This is exactly what is important for us and it will help us meet our very ambitious 2016 agenda in terms of productivity", Jerkic said.
UNDP Deputy Resident Representative, Zahira Virani, stressed that the remaining mines in BiH not only pose a threat to human lives, but also prevent the use of land for economic and any other growth.
"In the framework of our cooperation with not only the Demining Battalion but also with the BiH Ministry of Defence and the Ministry of Civil Affairs and a number of donors, the European Union in particular, UNDP continues to support the demining efforts in Bosnia and Herzegovina", Virani stated.
Additional equipment for the Demining Battalion consists of 21 types of equipment necessary for the smooth activities in the future, valued at about 380 000 BAM (190 000 Euros). European Union also participated in this donation and announced that it is strongly committed to help BiH to eliminate this threat and has provided substantial financial assistance to this cause.
"Since the end of the war the EU has financed about 80 anti-mine action projects that have been implemented across the country for an overall amount of about 55 million Euros", emphasized the EU Delegation in BiH.