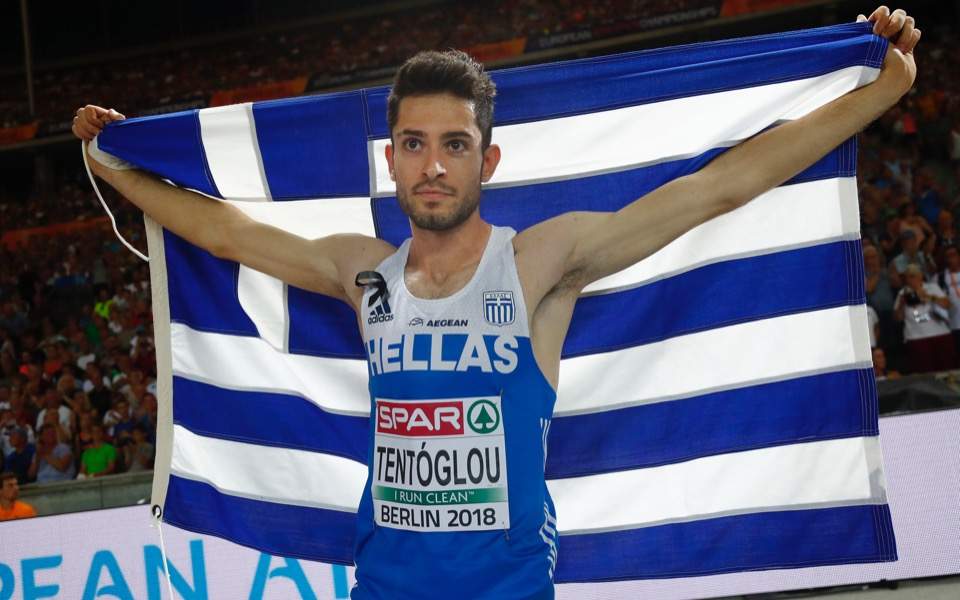 He is very young and promising, with a gold medal already… in his pocket. Greek athlete Miltiadis Tentoglou made his dream come true at the 2018 European Championships in Berlin in the men's long jump, with his fifth jump of 8.25 metres.
Behind him, the German Fabian Heinle and the Ukrainian Serhiy Nykyforov who both registered jumps at 8.13 meters.
The 20-year-old Greek jumper from Grevena (northern Greece) had already shown signs of his quality since he had competed at the 2015 World Youth Championships in Athletics and then won a silver medal at the 2016 IAAF World U20 Championships.
His gold medal is Greece's first at the 2018 European Championships in Berlin while he also becomes the youngest Greek athlete to win European gold in the long jump event.
The European Championships are held every four years, however, this is the first time ever that two cities are hosting and in a way "sharing" sports events. Thus, Glasgow in Scotland plays host to track cycling, artistic gymnastics and rowing and events opened there, while the German capital hosts the European Athletics Championships.
According to the organisers this will be "a new highlight on the global sporting calendar, elevating the status of European Champions during an 11-day celebration of world-class sport and a packed 10-day broadcast schedule."
The president of the European Athletic Association, Svein Arne Hansen who spoke to Reuters news agency about the way the media see the championships, said that "Many of the broadcasters have pledged a 'major event' production like the commitment they have for the Olympic Games or World Cup."
It has been estimated that a total of 4,500 athletes are taking part in this edition…. / IBNA