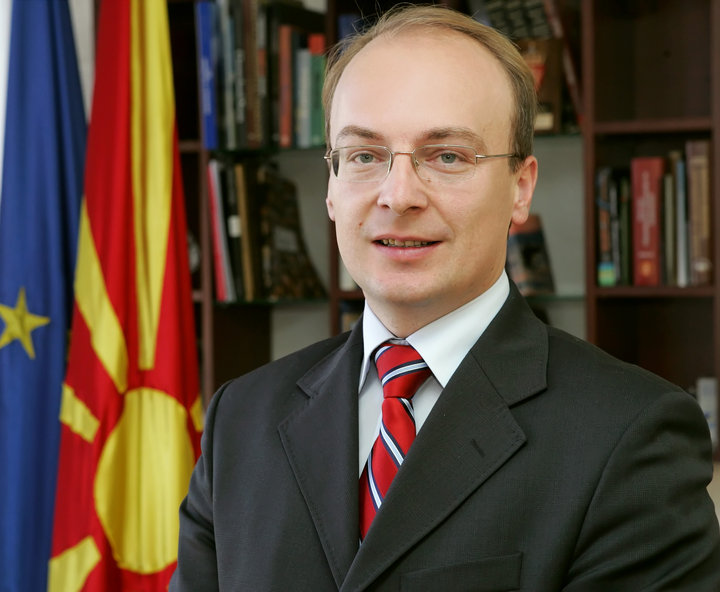 Skopje, March 27, 2014/Independent Balkan News Agency
By Naser Pajaziti
Former Macedonian foreign minister and senior member of VMRO-DPMNE, Antonio Milososki declared today that the Albanian party, BDI is undertaking steps which lead toward federalization with its behavior in the campaign where it's promoting the boycott of presidential elections.
"Their campaign can be seen as a battle for a more powerful repositioning in terms of negotiating in the creation of the next government, but on the other hand, if we follow the actions of this party since 2001, the decentralization and 2004 agreements with former president Branko Crnvenkovski, they show actions and solutions that lead to the federalization of Macedonia", declared today former foreign minister Antonio Milosski.
According to him, the biggest Albanian party, BDI must be a political subject that contributes in the stability of the country and it must recognize the institutions of the country, such as the president.
He has underlined that VMRO-DPMNE and its presidential candidate are leading a fair campaign and a campaign that doesn't reflect demagogy.
"If we don't want institutional crises and if EU and NATO are our priority, then the actions manifested by BDI are irrational", said Milososki, commenting on the campaign of the Albanian party not to recognize the Macedonian presidential, as its idea for a consensual president was refused by the other party in coalition, VMRO-DPMNE. /ibna/