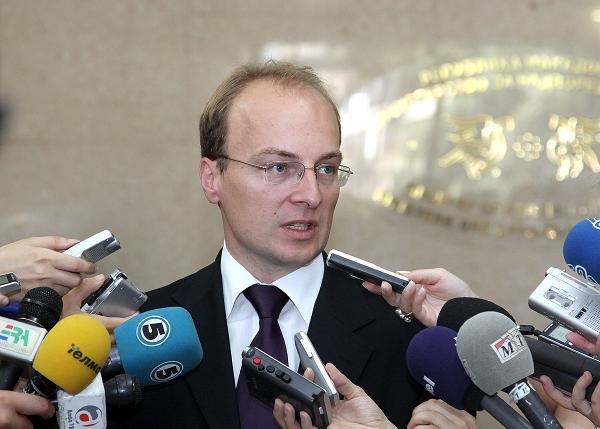 Skopje, June 27, 2013
Former Foreign Minister of FYR Macedonia and current MP of VMRO-DPMNE, Antonio Miloshovski has demanded the resignation of the Minister for European Integration, Fatmir Besimi, if like he said, Besimi cannot intensify the efforts of the country to be closer to EU accession.
"Minister Besimi must reflect and resign. If there's an institution which has been lenient in the process of EU integration, then Besimi is responsible for this process, because he hasn't reacted on time and perhaps he must think of resigning if he cannot improve the process", said Miloshski.
Miloshki's reaction follows yesterday's declaration of Besimi that the institutions of the country are responsible for the country's failure to be issued with a date for the start of negotiations with the EU in the meeting of EU foreign ministers.
According to him, Besimi's job is to raise the alarm if any of the institutions has not moved forward in meeting the objectives as far as reforms are concerned. /ibna/