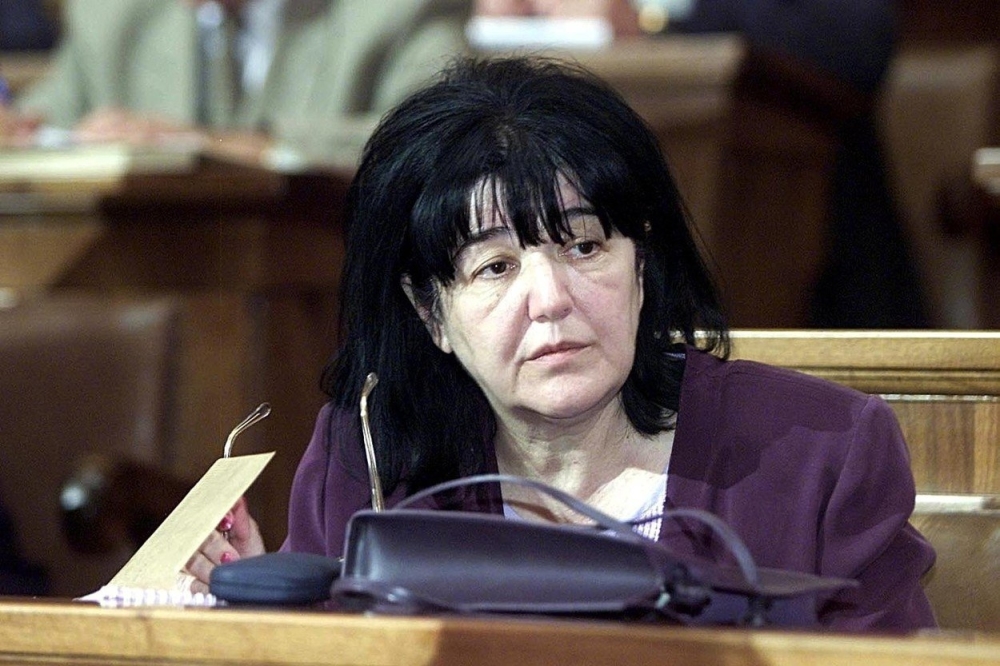 The court in Belgrade has sentenced Mirjana Markovic, former president of the Yugoslav United Left (JUL) and Slobodan Milosevic's widow, to one year in prison. However, the possibility that Markovic would go to prison is practically zero – she has been living in Russia ever since the democratic changes in Serbia in 2000.
Markovic was sentenced for illegal distribution of the state-owned apartments in 1990s. The Interpol arrest warrant against her was issued in 2005. In 2010 the Russian General Prosecution had stated that Markovic had the status of a political refugee and, therefore, could not be extradited to Serbia.
Jovica Stanisic, intelligence service director during former president Milosevic's time, has also been tried in this case; however, due to the simultaneous process against him for the war crimes in The Hague, the process in Belgrade had been suspended.
In 2006 a Serbian court ordered Markovic's arrest on charges of ordering the murder of journalist Slavko Curuvija in 2000.
Marko Milosevic, son of Markovic and Slobodan Milosevic, was also granted refugee status by Russia. He was earlier tried in absentia for beating political opponents of his father. However, later, charges against him were droped…. /
IBNA