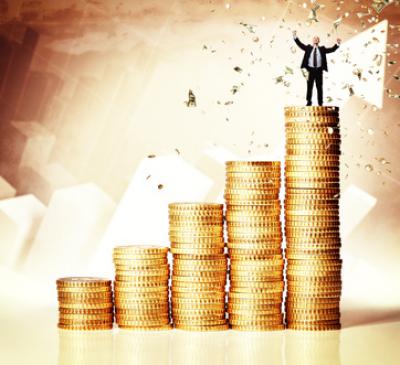 Pristina, June 19, 2014/Independent Balkan News Agency
By Elton Tota
Agency Against Corruption has published the wealth self assessment forms for state officials. The prime minister, the speaker of parliament and several MPs have resulted with assets amounting to over 1 million Euros. The president of the Republic is a little worse off, as she doesn't even own a house, while the poorest one is leader of Self Determination, Albin Kurti, who has not declared anything else but his salary as an MP.
President Atifete Jahjaga has 71 thousand Euros in the bank, but she doesn't own a home or land. In her wealth assessment, besides her salary of 2 thousand and 873 Euros a month, she has also declared that she has deposited 42 500 Euros on a savings account and in another account at the same bank, she has deposited 28 thousand and 535 Euros.
This year, the president has also purchased a new "Skoda Octavia" type vehicle for 16 thousand and 500 Euros. In her wealth assessment form, the president has also included the wealth of her husband, who besides the two payments that he receives, one from a hospital and one from the Medical School, he also has 400 Euros saved in the bank. Meanwhile, the monthly salary of the president's husband is 965 Euros.
Prime minister Hashim Thaci has resulted to be much richer. He has declared over 15 acres of land in Veternik, which have a value of 157 thousand Euros. To purchase this land, Thaci has said that he has sold his 260 thousand Euros house located in "Arberia" quarter.  Thaci's house which is still being built, has been estimated to have a value of 220 thousand Euros.
For the construction of this 700 square meter house, Thaci has taken a mortgage worth 100 thousand Euros and he will also spend the proceeds of the sale of the other house. The prime minister has also declared a joint estate consisting of seven acres of land in the village of Buroje and its value is 180 thousand Euros.
The family home in Buroja has also been included in the wealth assessment with a value of 80 thousand Euros. Based on the self assessment, Thaci still has a loan to pay at NLB and 2.430 Euros in cash.
The prime minister has an annual salary of 17.318 Euros, while his wife, Lumnije Thaci is paid 18 thousand Euros a year as lecturer in "Fama" college.
Speaker of parliament, Jakup Krasniqi doesn't result to be a  very wealthy man. Besides his 300 thousand Euro home  in Pristina, he doesn't have a lot of money on the side.
President of AKR, Behgjet Pacolli is without any doubt one of the richest, not to say the richest Albanians.
In his wealth self assessment, he has declared millions of Euros in shares and cash.
Meanwhile, his private plane has a value of 18 million Euros.
His total wealth amounts to 340 million Euros, 140 million of which have been declared as anonymous shares. The house abroad has a value of 20 million Euros, "Iliria" hotel has a value of 42 million Euros and he also owns shares at "Grand Hotel".
Based on the wealth self assessment form, leader of Self Determination, Albin Kurti, can be easily considered as the poorest man of the political arena in Kosovo.
He hasn't declared any properties and his annual income is 19 thousand Euros. /ibna/