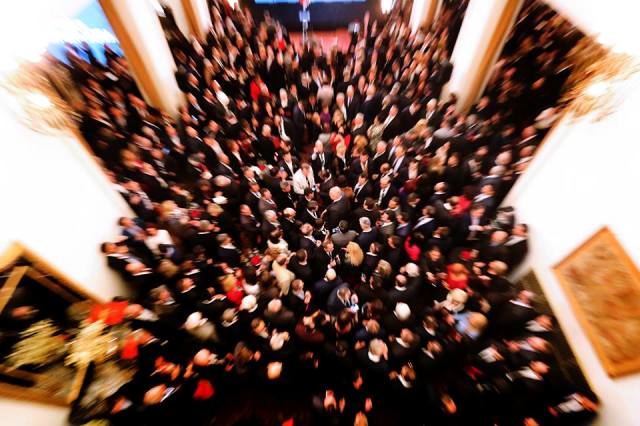 The last census held in Albania showed that less than 3 million people live in the country. This is a modest figure, considering the fact that around 2 million citizens of Albania live in Greece, Italy and Germany and another million live in other European countries and beyond.
This way, the fact that only half of Albanians, or even less, are entitled to vote, is a cause for concern.
This concern has been raised several times by every government. But none of them until today has not been committed in order for Albanians who live abroad to be able to cast their vote as a basic constitutional right.
Prime Minister Edi Rama confirms that no emigrants can vote even in the 2017 elections, but he promises that in other elections, this will be possible, if the census of the population is achieved.
"In order to achieve voting in distance, there must be more than will, there must be a sustainable, functional and sustainable infrastructure".
But how much is this possible, when no data base has ever existed on Albanians who live abroad?
For more than 20 years, the Albanian state has never made any efforts to count its people, which every functional state uses it for things such as participation in the elections as a democratic process, but also for other purposes that are tied to human capacities of a people, relating to the level of education, geographical distribution for the purpose of implementing national policies and public interest.
Now it is said that the situation will change. PM Rama assures that the Albanian government is engaged in the process of the registration of Albanians abroad. He is optimistic that at last, this will be achieved. "We are engaged in a new program, which is called "Population". This program is being implemented in order to enable the registration of all Albanians who live abroad".
However, Rama says that it is not easy, "as the basic infrastructure in this aspect is lacking".
As far as the elections that follow 2017 are concerned, Rama has many hopes, but fewer guarantees: "We are confident that if this program will move forward as we have planned, the next elections will be the last ones where Albanians living abroad will not be able to vote in distance".
On the photo: Over one thousand Albanians living abroad arrived to Tirana to participate in the Summit of Diaspora