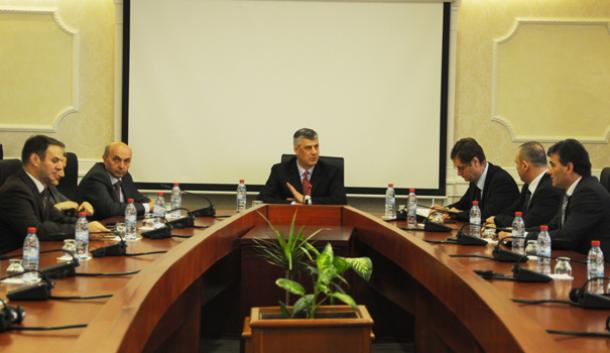 Pristina, February 14, 2014. Independent Balkan News Agency
By Elton Tota
Politics seems to have become the most ludicrous profession in Kosovo. Politicians in poor Kosovo have become millionaires with state salaries and other benefits, by exploiting and abusing with office.
Currently, the basic pay of an MP is around 1500 Euros and along with the bonuses, it amounts to 2 thousand Euros. The president has a salary of around 3 thousand Euros, the speaker of parliament 2700 Euros, while the prime minister gets paid 2 thousand Euros a month.
Experts of economic issues and representatives of government organizations express their disappointment about senior state officials. According to them, the salaries of state leaders must be in line with the social state of the country.
Besides their salaries, politicians are suspected of getting rich within a short period of time by exploiting the benefits of the power and by abusing with their offices in different ways.
Based on the declaration of wealth made at the Agency Against Corruption, several heads of institutions, which are part of the legislative system, have properties, cash, bank deposits and luxury cars.
Economy experts say that politics is proving to be the most ludicrous profession and at the same time, this happens in a country where almost half of the population lives in poverty.
The heads of the Agency Against Corruption say that the number of indictments against those who have made a false declaration of wealth is big.
The head of this institution, Hasan Preteni says that the contrasts between classes of society created in the post war years, is unjustifiable.
Pretrensi says that there's a significant number of millionaires in Kosovo and it's important to find those who have made their millions in a short period of time.
On the other hand, Kenan Tora from "Speak" Movement, says that the most problematic aspect in Kosovo is that around 20% of the population lives in poverty, while 3% work for the public sector and their wealth is estimated to be around 1 billion Euros.
According to Mr. Tora, the enrichment of the political elite has impoverished the population.
Organization for Regional Cooperation and European Integration says that given the current economic situation of Kosovo, state senior officials do not deserve a salary higher than 700 Euros a month. This organization says that a salary of 2 thousand Euros that representatives of the people receive every month from the state budget, is an excess expense. Haki Shatri, expert of economic issues and former minister, admits that politicians get paid a lot and that they've abused with their offices, by misusing several processes such as the process of privatization.
"Everything has been depreciated in Kosovo. Politics has become the most ludicrous profession in Kosovo", added Shatri
Meanwhile, heads of the ministry of Finance say that the government of Kosovo and ministry of Finance are committed to increase transparency and credibility of the system of the management of public money through the reforms that have been launched. /ibna/
Note: The author's opinions do not necessarily represent the editorial line of Independent Balkan News Agency