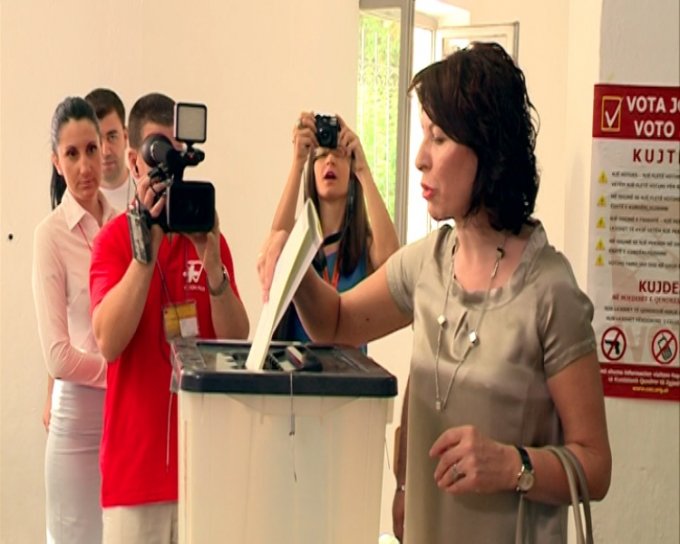 Tirana, June 23, 2013
Albanians have been called to the polls today in order to decide about the future of the country. The main alternatives are the Democratic Party and the right wing coalition with 25 parties led by it, Alliance for Employment, Welfare and Integration and on the other hand, the Socialist Party with its coalition, Alliance for a European Albania with 37 parties.
Three million and three hundred thousand Albanians have been called to the polls, but no more than 60% of them are in Albania, because the rest is believed to live abroad in emigration.
Albanians cannot cast their vote in the countries where they live, but only in the poll centers near their abode in Albania.
The two main political parties, DP and SP made efforts to invite emigrants to vote in these elections. The opposition published images of buses that during these days transported thousands of emigrants coming from Greece in order to cast their vote.
On the other hand, the opposition has accused the Democratic Party of funding the journey of emigrants from Italy through an airline company. This accusation was not accepted by the DP.
Several incidents have been registered during the course of Sunday, but they are not believed to jeopardize the process.
Police have reported several wounded people in the past 24 hours, due to political preferences of the persons involved in these events. Police also report for a killed commissioner of the Socialist Movement for Integration in Lac, while the two others have remained wounded, one of the candidate for parliament of the Democratic Party.
On the other hand, there have also been several attempts to buy votes.
On Sunday, police arrested a person which distributed envelopes containing 35 Euros inside for every voter which would vote for SMI. Earlier, other persons were also arrested accused of distributing amounts from 50 to 100 Euros for purchases of votes.
On Sunday morning, the leader of the Democratic Party, Sali Berisha and that of the SP, Edi Rama voted in Tirana and called upon Albanian people to participate in the polls.
On the other hand, the President of the Republic, Bujar Nishani urged people to massively participate in the polls.  "If one doesn't vote, then this is unforgivable passivity which is justified by nothing", said Nishani. /ibna/