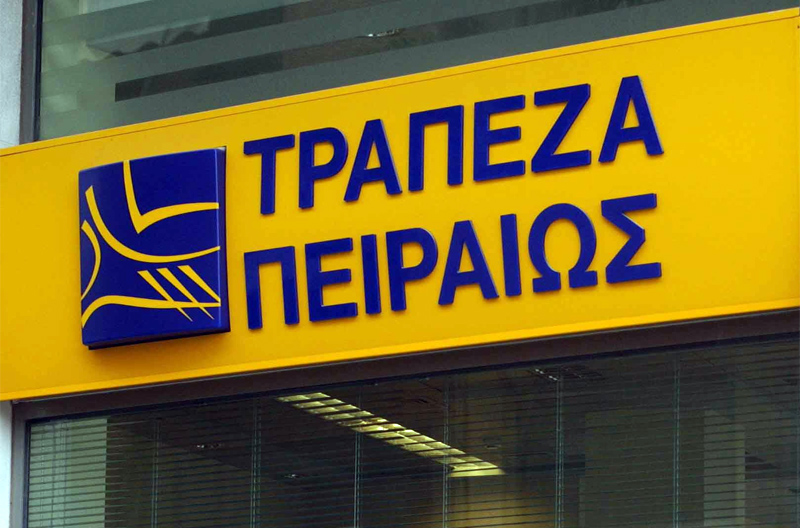 By Lefteris Yallouros – Athens
Portugal's Millennium Bank announced Tuesday it is to sell its stake in Greece's Piraeus Bank.
The books for the accelerated placement have already opened, a Millennium BCP statement reveals adding that Portugal's largest listed bank plans to sell to institutional investors all the 235.29 million ordinary shares in holds in Piraeus and the same amount of warrants – issued by the Hellenic Financial Stability Fund – to subscribe for ordinary shares. Indirectly, the warrants issued mean us much as 25 pct of Piraeus Bank could potentially change hands.
The book is expected to close Wednesday, when the economic details of the transaction will become known.
The package that went on sale concerns 235 million shares amounting to 4.5 percent of the Greek bank.
In April 2013, Millennium acquired the stake for EUR 400 million as part of BCP's deal to sell its Greek unit, Millennium Bank-Greece, to Piraeus. The deal had helped Piraeus Bank to remain privately run following its recapitalization.
Now it considered non-strategic by the Portuguese lender and its sale is expected to generate approximately EUR 500 – 600 million. However, the decision to opt for a quick sale is telling of the interest shown in the Greek banking sector by foreign investors lately.
Deutsche Bank and JP Morgan that are acting as financial advisors for the transaction, have reportedly seen major interest from investment funds.
Piraeus Bank stock closed at EUR 1,64 (0,00%) on Tuesday in the Athens Stock Exchange.